The award-winning action RPG from Guerrilla inspires gamers in various ways. As for Ela, our friend from the QA Engineering Team, she has decided to create a cosplay of the game's main protagonist, the brave warrior Aloy. Take a look at the photos below and make sure to check out the game if you haven't!
A near-perfect story
One look at the reviews of the recently released
Horizon Zero Dawn™ Complete Edition
on GOG.COM will show you that they are overwhelmingly positive. The title from Guerrilla Games garnered praise for "a near-perfect story" (according to a reviewer from Giant Bomb), dynamic action sequences, a huge open world to explore, and a remarkable music score composed by Joris de Man.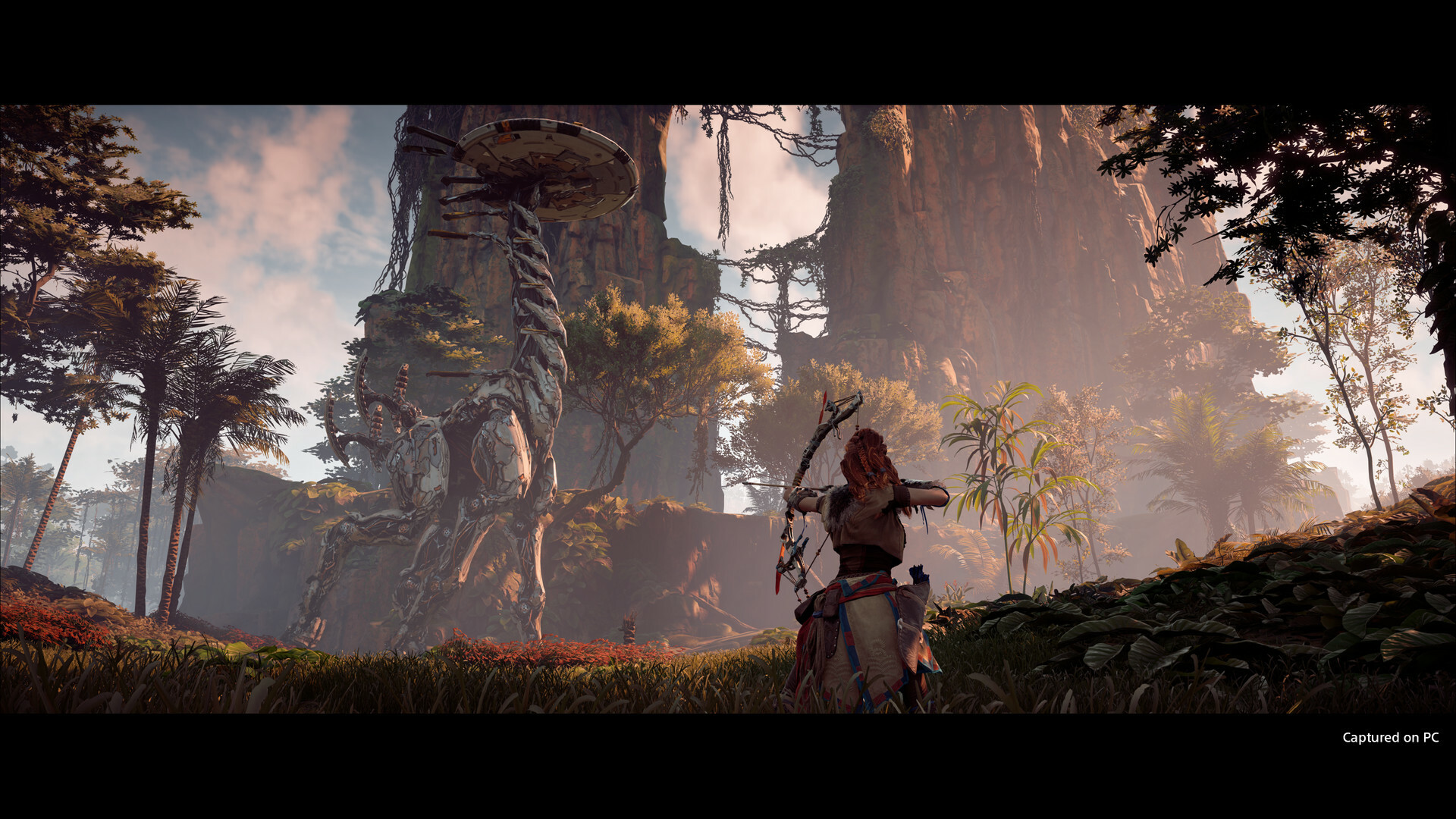 But gamers around the world were particularly fond of the title's main lead. In the English version, the brave huntress Aloy is voiced by the great actress, Ashly Burch (also known for her work as Chloe Price in
Life Is Strange
).Aloy has become a true icon among video game heroines. Her journey through a post-apocalyptic world controlled by machines is all the more worth taking now that you can play
Horizon Zero Dawn™ Complete Edition
on PC.
Aloy's cosplay
You might remember Ela (AKA Live Long and Cosplay) from our
previous Blade Runner cosplay session
. With this new cosplay, it seems that Horizon Zero Dawn's action RPG genre is as appealing to Ela as the point and click genre. As she puts it: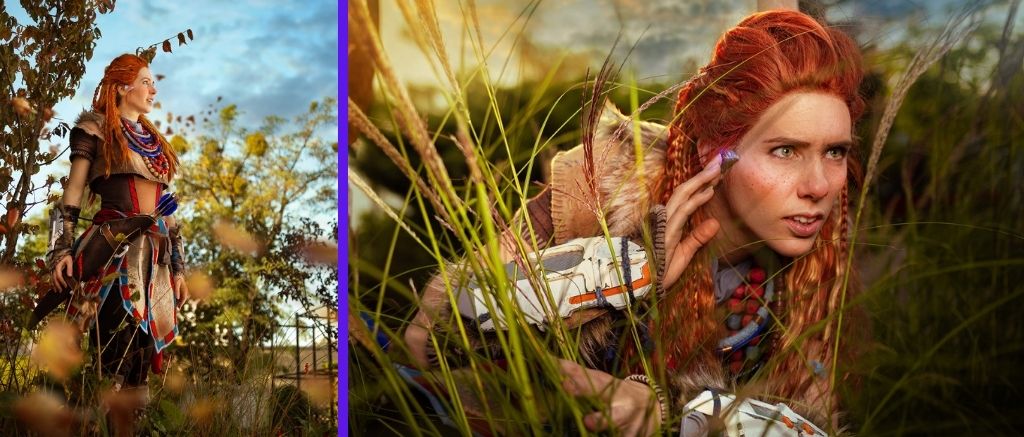 I like TPP RPGs, exploring vast open worlds, and mechanical dinosaurs - so
Horizon Zero Dawn™ Complete Edition
always seemed like a must-play for me. I also have a soft spot for games featuring female leads, so it's absolutely not surprising that I fell in love with Aloy :). Also, the design and colors of the outfits seem functional, and it looks like she could really pull off all the stunts and moves she makes on-screen.When Gabriela from the Customer Relations Team asked me if I could prepare Aloy's cosplay, my mind automatically switched to thinking about the materials I need and how to use them properly. Right now, I can confirm that the outfit is really comfortable, and I feel great wearing it!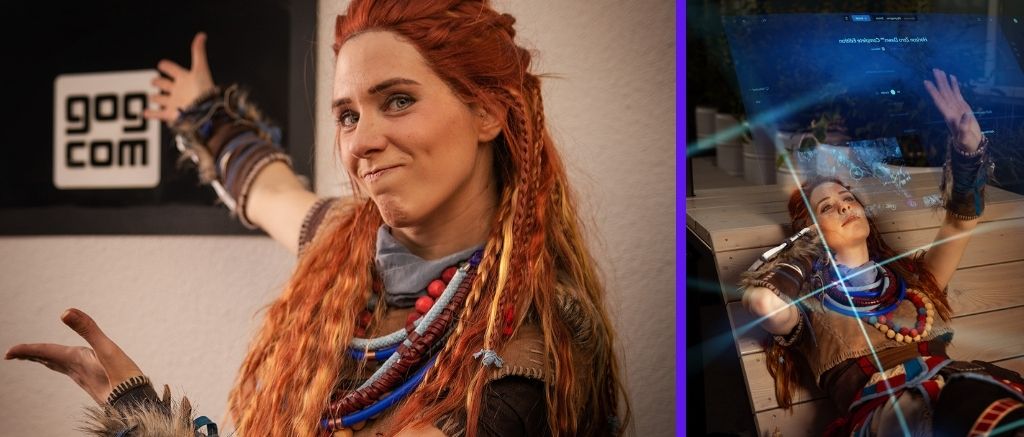 Her Blade Runner cosplay had her traveling to a future version of Los Angeles, but this time she would need to travel even farther into the future for Horizon Zero Dawn™. The challenges she faced while creating this design were also quite different. Being a cosplay veteran (e.g., she created once a fantastic Senua's costume from one of her favorite games,
Hellblade: Senua's Sacrifice
), she approached the new challenge eagerly:It may seem that Aloy's costume is not overly complicated in terms of design, but don't be fooled by appearances. Each element of her outfit and equipment had some small details, like embroidery and edge hems, that had to be hand-made. Aloy's skirt is the best example here - each of its panels has three hand-embroidered decors! Luckily this kind of work can easily be made while watching TV series in the background :). Even small details like the beaded necklace required a lot of creativity. To give them an irregular shape I had to grind regular wooden beads with a grinder.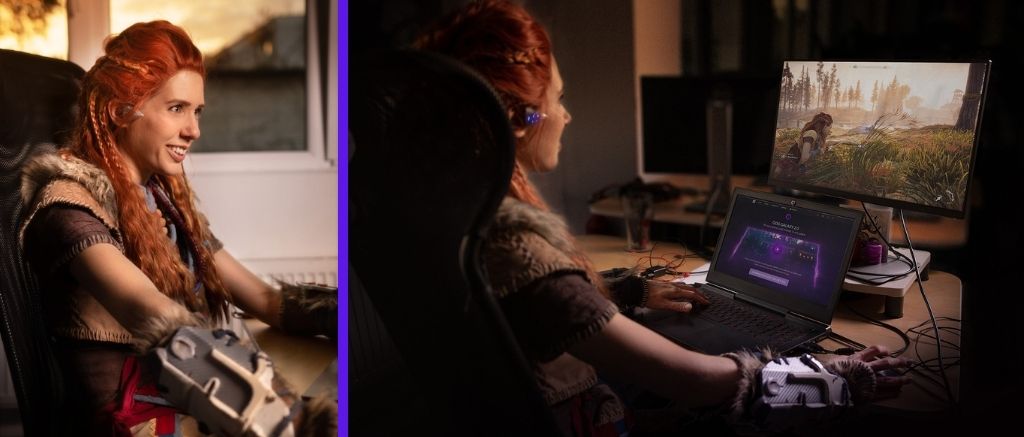 Aloy's bow was another challenge. I wanted it to look exactly like in the game – and I'm proud to say I succeeded! The limbs really bend when stringing the bow. Aloy's weapon is made out of the remains of destroyed machines, so it's full of small details and bizarre elements, that required patient modeling with EVA foam, and apart from that – it's simply big (over 50 inches). Constructing it took me a few solid weeks. It might be a surprise to learn that the background for Ela's photos is not a real wilderness. When asked about the setting where the cosplay photo session took place, Ela answers:There are places around our office in Warsaw that remain green even in autumn, so we managed to find a few cool spots. The key to success in such cases is always the correct photo framing – if you stand right even a parking lot can become a wonderful game world.
Get Horizon Zero Dawn™ now on GOG.COM
As you check out the beautiful shots of Ela as Aloy, make sure to also check out the award-winning action RPG from Guerrilla that pushes your imagination, unlike any other game. Who knows, maybe
Horizon Zero Dawn™ Complete Edition
will inspire you to come up with your own cosplay along the way!