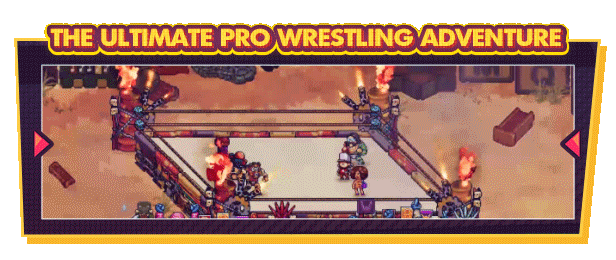 Powerbomb and piledrive your way through a massive pixel art universe where professional wrestling and RPG fantasy collide.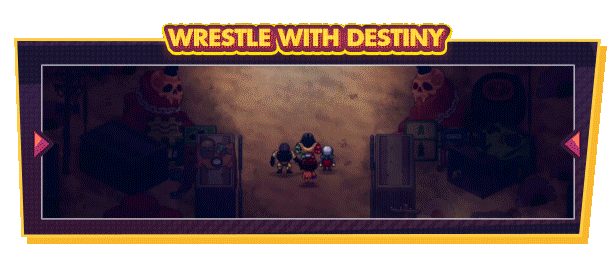 Take a hero's journey... in tights! Upgrade from aspiring rookie to world champ by training, learning, glamming, and SLAMMING to the top of the pro wrestling food chain.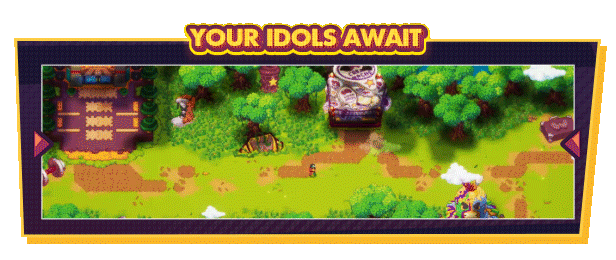 Draw inspiration from wrestling icons like Jake the Snake Roberts, "Macho Man" Randy Savage, and even André the Giant. Explore worlds based on their lofty careers.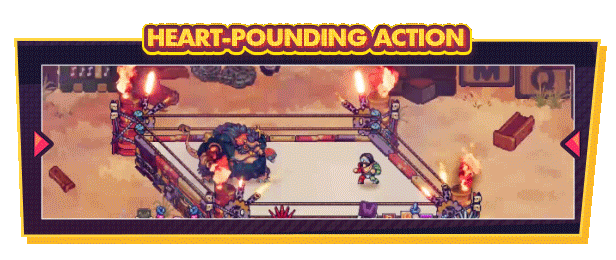 Classic RPG combat meet wrestling moves, match styles, and gimmicks galore.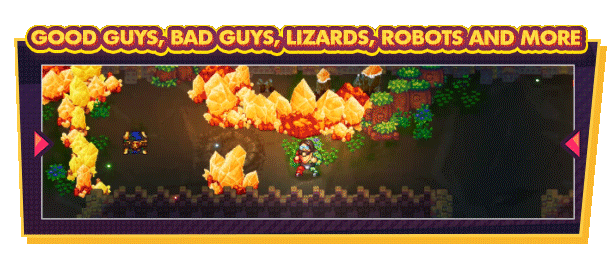 Wild realms, exotic monsters, action figure fighters, and spandexed allies await as this fantasy goes beyond the ring.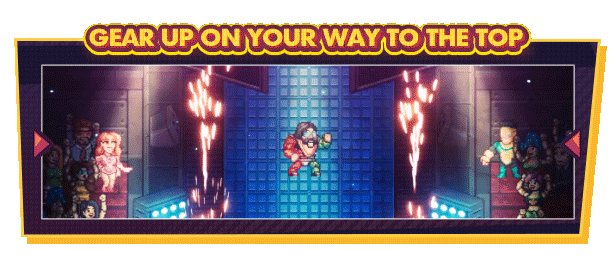 Choose your moves, style, taunts, and even your entrance as you learn what it takes to be the cream of the crop in the pro wrestling world of your dreams.
© 2022 Mega Cat Studios. ©2021 Skybound, LLC. Skybound and any related marks or logos are registered or otherwise protected trademarks owned by Skybound, LLC and/or its affiliates.

Impeccable Timing
Nail 50 button prompts during combat.
common · 36.62%

Iron Sights
Get 1 critical hit.
common · 57.75%

Sharp Dressed Man
Fill every equipment slot on one character
common · 45.07%

Smack Talker
Generate a total of 20 Hype through pre-match smack talk
common · 50.7%