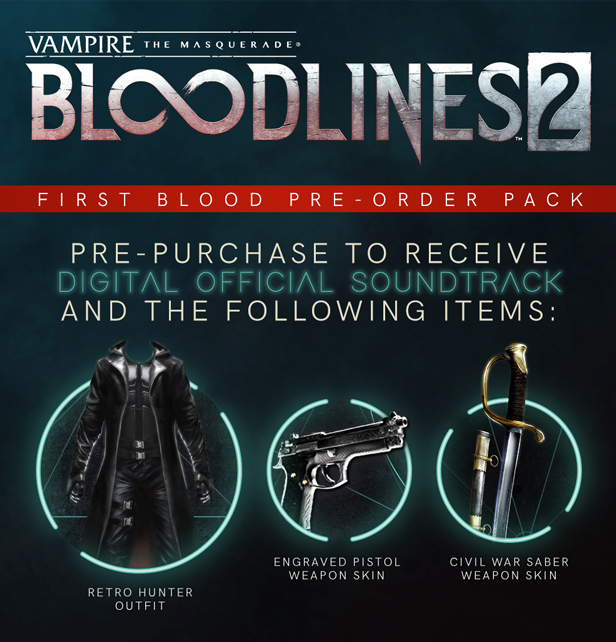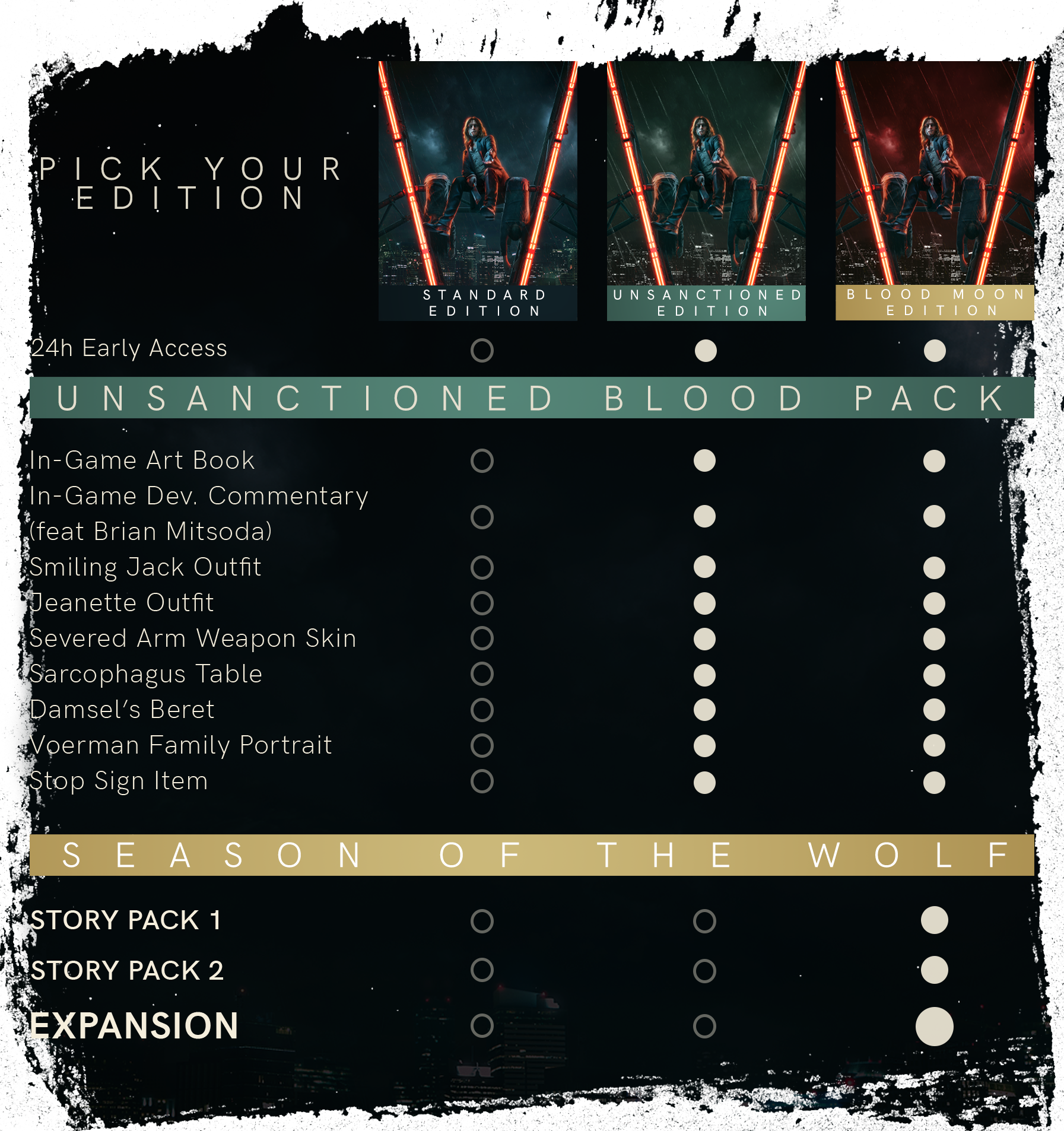 You are Unsanctioned Blood: A vampire created in an attack that violated every rule of the Masquerade.
With the
Unsanctioned Blood Pack
, call back to another, older Unsanctioned vampire's journey through the City of Angels.
The Unsanctioned Blood Pack includes these exclusive items:
• Official Art Book
• In-Game Developer's Commentary (featuring Brian Mitsoda) 
• Smiling Jack Outfit
• Jeanette Outfit
• Severed Arm Weapon Skin
• Sarcophagus Table
• Damsel's Beret
• Voerman Family Portrait
• Stop Sign Item
What Monster Will You Be?
Enter the World of Darkness and rise through vampire society. Experience Seattle - a city full of alluring, dangerous characters and factions. In this sequel to the cult classic, your choices, plots and schemes will change the balance of power.
What Monster Will You Be?
Choose to be brutal and unflinching or cultured and seductive. Use charm, cunning, terror and sheer will to rise through vampire society. 
Descend into Seattle's Dark Heart 
Seattle has always been run by vampires; hunt your prey across locations faithfully reimagined in the World of Darkness.
Enter into Uneasy Alliances
Choose a side among the competing vampire factions in the war for Seattle's blood trade. Everyone has hidden agendas, so choose your allies wisely
Experience the Story
Written by the creative mind behind the original Bloodlines, live out your vampire fantasy in a city filled with intriguing characters that react to your choices.
© 2019 Paradox Interactive AB. Vampire: The Masquerade® - Bloodlines™ are trademarks and/or registered trademarks of White Wolf Entertainment AB in Europe, the U.S., and other countries. Developed by Hardsuit Labs. All other trademarks, logos, and copyrights are the property of their respective owners.