Experience a post-apocalyptic world like never before in The Silent Age, a thrilling point-and-click adventure game. Use time travel to unravel the mystery behind humanity's disappearance and save the world from extinction. Start your journey now!
Embark on an epic adventure through time with Joe, a simple janitor tasked with saving humanity from extinction. With the help of a mysterious time travel device, explore the groovy present of 1972 and the post-apocalyptic future of 2012, solving puzzles and uncovering the truth behind mankind's demise.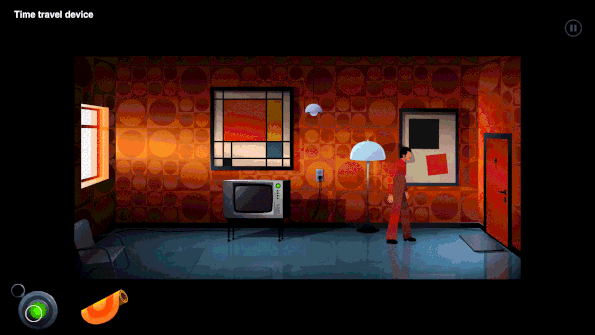 Featuring a deep storyline, challenging puzzles, and minimalist art style, The Silent Age is an unforgettable gaming experience. Can you, a seemingly ordinary Joe, rise to the challenge and become the hero humanity needs? Play now to find out.
Discover a world of adventure with immersive character voiceovers and captivating storytelling.

Be awestruck by the bold, stylish artwork presented in stunning Ultra HD.

Engage in a thrilling adventure with a deep, engaging story that will keep you hooked from start to finish.

Meet a cast of complex characters, each with their own unique personalities and agendas.

Challenge your mind with clever puzzles that require time travel and clever item use to solve.

Enjoy a seamless, intuitive interface that makes you feel like you're part of the action.

Explore 10 exciting chapters filled with unique locations, characters, and puzzles to solve.
2021 © Meridian4. All rights reserved. All other trademarks and copyrights are the properties of their respective owners.

Data Error
That does not compute
common · 55.96%

Working for the Man
Buzzwords from the boss
common · 75.23%

Gordian Knot
Think like a samurai
common · 65.14%

Contaminator
Extreme gardening
common · 62.39%

Couch Potato
Chill for a moment
common · 60.42%

Where There's Smoke
...There's a fire
common · 60.03%

Handyman
Get ready to ride
common · 58.06%

See You Later
In a while...
common · 57.93%

Dear Diary
Read Lambert's progress reports
common · 30.54%