Trials of Fire is a world rich with character and style, despite the ravaged state of Ashe that players encounter it in. Within this Art Book, the concepts and early designs are paired with the final stunning pieces that bring that world to life in-game, whether they be landscapes, pieces of equipment, random items or character models.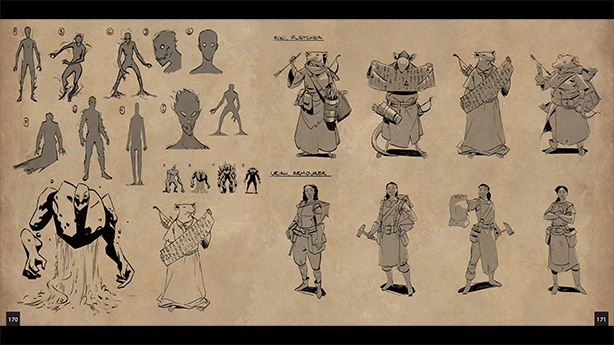 Ashe is realised with a hand-drawn aesthetic that imbues everything with a true sword-and-sorcery feeling, but more importantly it complements the overall concept of a game-come-adventure tale all contained within a heavy tome. The landscapes are sketched onto the yellowing pages the player explores, the characters stood like full-body portraits that wouldn't be out of place framed and hung on a wall. The world comes to life through the brush strokes and rough edges that imbue each adventure with the feeling of narrative illustration, as though the player themselves is telling the story to an artist hurriedly realising their words on the page.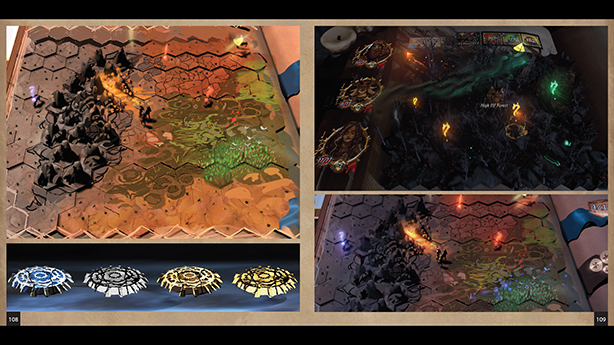 The ideas at the core of Trials of Fire have been the same from the first playable prototype right through to the final game. Adventure, tactical combat, an evolving and self-authored narrative on every run and on every quest. The experience of playing the early versions of the game felt like the sturdy, sun-bleached bones of the game we were wanting to make, but it wasn't until Artists Jody, Sandra and Max joined the team that these bones were knitted together and given form. Through Sandra's conceptual direction, Jody's immensely technical modelling and Max's exquisite illustration, their artwork stood these bones up and we were able to see Trials of Fire given life and rendered in full for the first time.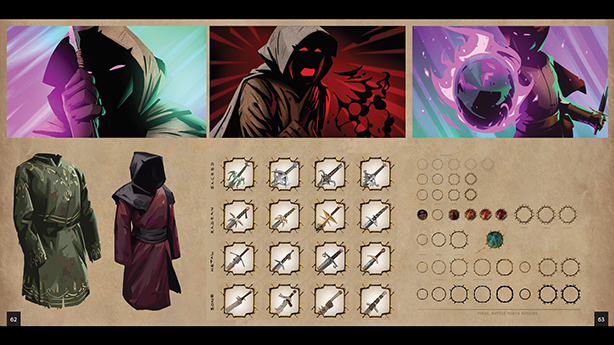 The body of work in this book is an attempt to give gamers an insight into that experience - of only seeing the rough sketches and vague outlines of a game. Then having those outlines filled with colour, shape and form to finally become the game that looks and plays the way we and hoped, but not dared to imagine.