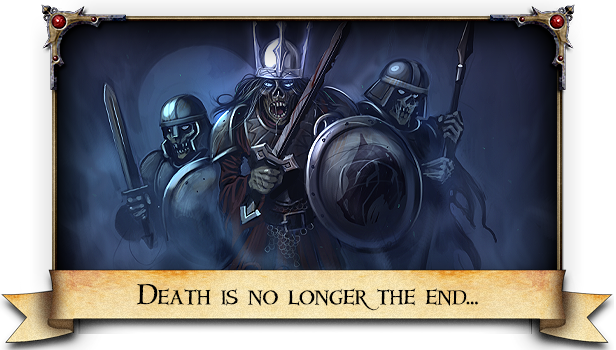 The land beyond the Veil has given birth to a powerful ruler. This King of the Dead commands the forces of the afterlife to cross the Veil to invade the land of the living. In this first digital exclusive expansion for Talisman: Digital Edition, death is no longer the end!
While this expansion is enabled, any character who dies will become a ghost. When a character becomes a Ghost, they will leave behind a Grave marker on the space where they died.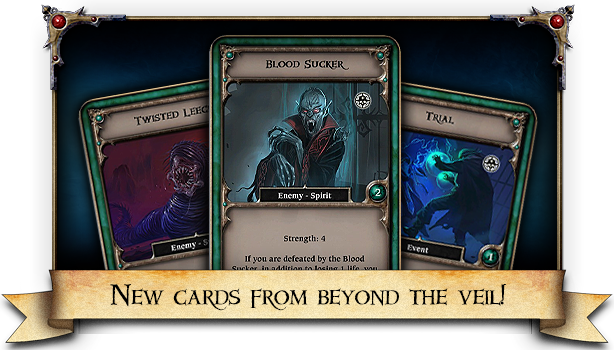 Add a whole host of new cards to your Talisman adventures! If you become a ghost, you'll encounter special 'Veil' cards that come from the land of the dead. There are also other mysterious ways that these cards can invade the living world...


The Realm of Souls expansion brings forth a brand new, digital exclusive mechanic that allows the heroes of Talisman to traverse the lands of the dead and continue their battles for the Crown.
Instead of simply dying, you will now become a spirit upon death! Battle against enemy spirits, and you could bring yourself back from the brink.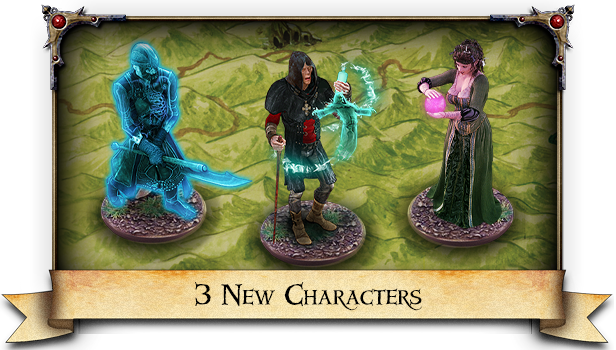 Archon
Impose your rule on those pesky spellcasters! Whenever a character casts a spell, you gain an overload token. Once you have three overload tokens, you can use them to cause other players to lose life. It even triggers off your own spells!
Your skeletal magic also allows you to gain spells from the runes, giving you more ammo for your overloads!
Spectre Collector
Who're you gonna call? As the Spectre Collector, your connection to the realm of the dead allows you to reach out and encounter spirits and veil cards while you're in the living world.
You also draw power from the spirits you collect, with each spirit trophy adding 1 to your attack roll in psychic combat against spirits.
Clairvoyant
Witness the future and twist the strings of fate! As the Clairvoyant, after you've paid fate to re-roll a die, you can use either of the results.
Don't like an Adventure Card? Use your mystical powers to change your future and find a card to replace it.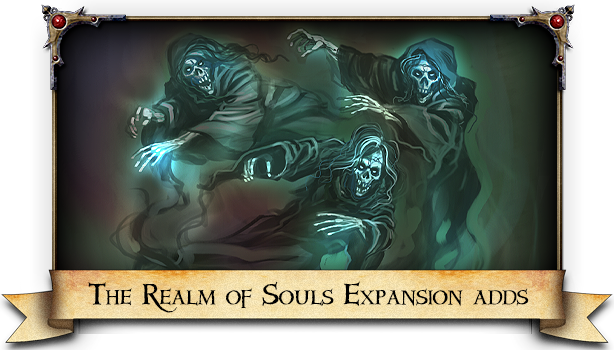 3 Characters - Archon, Spectre Collector, Clairvoyant.

6 Adventure Cards

3 Spell Cards

70 Veil Cards

3 Terrain Cards

2 Alternative Endings

Please note that as a first digital exclusive expansion, this content is not included in the Talisman Digital Edition Season Pass.
Talisman © Games Workshop Limited 1983, 1985, 1994, 2007. Talisman: Digital Edition © Games Workshop Limited 2020. Games Workshop, Talisman, Talisman: Digital Edition, the foregoing marks' respective logos and all associated marks, logos, characters, products and illustrations from the Talisman game are either ®, TM and/or © Games Workshop Limited 1983–2020, variably registered in the UK and other countries around the world. This edition published under license to Nomad Games Ltd. Nomad Games is the registered trademark Nomad Games Limited. All Rights Reserved to their respective owners.