The genie is finally set free, and now the Crown of Command is in his sights! Fly past dangerous lands and use your charms to take followers from your opponents. Use your powers to turn your trophies into either strength or craft, the choice is yours.
Purchase this character pack to add the Genie to your character collection. He is then available to choose in all game modes.

Strength - 3

Craft - 3

Lives - 4

Fate - 4

Alignment - Neutral

Start - Oasis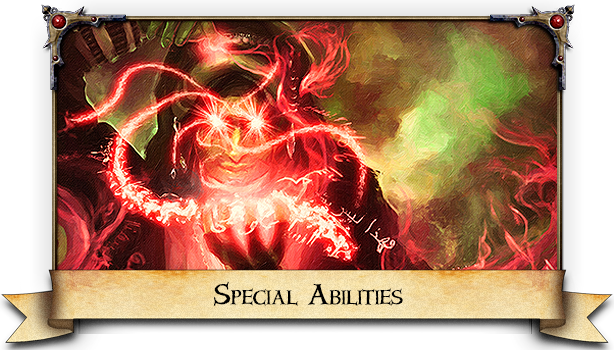 You begin the game with one Spell.
You need not roll the die in the Forest or the Crags unless you wish to do so. If you choose to roll, you must accept the result.
You do not lose life in the Desert.
Whenever you defeat a character in battle or psychic combat, you may take a Follower instead of taking a gold, Object, or life.
You may combine all types of Enemy trophies (Animals, Dragons, Monsters, Spirits, etc.) to gain either Strength or Craft.
Talisman © Games Workshop Limited 1983, 1985, 1994, 2007. Talisman: Digital Edition © Games Workshop Limited 2020. Games Workshop, Talisman, Talisman: Digital Edition, the foregoing marks' respective logos and all associated marks, logos, characters, products and illustrations from the Talisman game are either ®, TM and/or © Games Workshop Limited 1983–2020, variably registered in the UK and other countries around the world. This edition published under license to Nomad Games Ltd. Nomad Games is the registered trademark Nomad Games Limited. All Rights Reserved to their respective owners.