---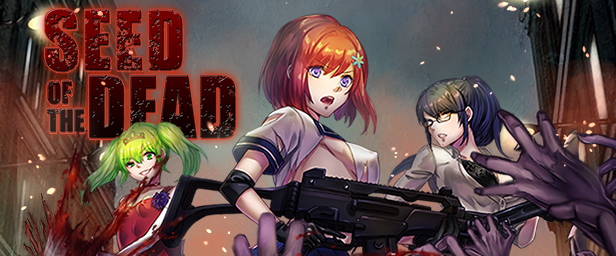 Overview
A heart-pumping fusion of zombie FPS and erotic dating sim!
A sudden pandemic has turned the world into a zombie-infested hellscape.
Seek safety with three attractive heroines!
Characters

Hikari Kondo
A cheerful girl who is kind to everyone.
She was once a star track-and-field athlete, known for being an outstanding runner.
Even in difficult situations, she never forgets to encourage others!

Aya Kagano
The party's calm leader, who was once studying medicine.
She always analyzes situations before she acts, and her instincts rarely seem to be wrong.

Kirara Suzune
The daughter of a giant corporation's CEO.
While polite, she becomes trigger-happy in battle! There's nothing she loves more than her giant gun.
Hikari always takes care of her, almost like she's the party's mascot.
Gameplay
Satisfy your itchy trigger finger!!
Destroy zombies with a wide-variety of weapons!
You can recover your HP by having sex with the heroines.
Date the girls as the story unfolds, and see if you can satisfy everyone's needs!
Features
Three distinct, attractive heroines.

Three selectable difficulties.

Guns, hammers, and... a laser sword!? 15 powerful weapons in total!

8 stages, including a hospital, a cave, and a ruined city.

Various clear bonuses to keep you coming back for more.
This Game may contain content not appropriate for all ages or may not be appropriate for viewing at work.