Welcome back to Akanemachi! Two years ago, Aya, an ordinary resident of the quaint town, saved its citizens from the threat of an evil monster by sealing it away. Despite that, disturbances similar to the ones from two years ago have emerged. But this time, Aya is not alone in her journey to rescue the town. She has the help of Fuu, a woman with a mysterious identity and an even more mysterious past. Can the two of them work together to finally destroy the evil that continues to threaten this peaceful town?

Explore even more of Akanemachi as well as new surrounding areas to gather information and key items that will help you with your investigation!
By interacting with the citizenry and roaming the town, you will gain new information and items that will allow you to unlock events and access new places.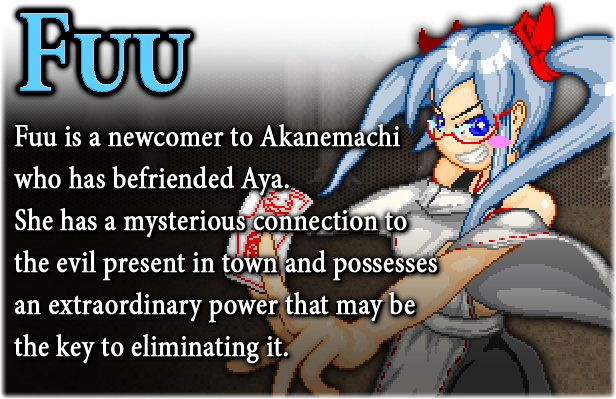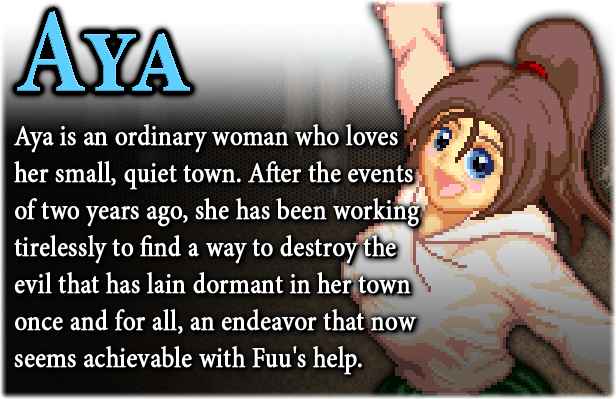 Charming Pixel Art
Enjoy the look of a traditional pixel game as you explore the town.
Adventure Puzzle Game
Use the items and information you gather to devise plans to explore new areas and encounter new events.
This Game may contain content not appropriate for all ages or may not be appropriate for viewing at work.
Buying this game on GOG you will receive a censored version of the game. For more information about the game's content, please visit the publisher's website: Kagura Games

© Kagura Games and Sprite Hills, All Rights Reserved.