Welcome to Parkitect: Booms & Blooms!
Effect Sequencer
2 New Thrill Rides + 3 New Coasters + 2 Updated Coasters
Rowboats
Fireworks
Speakers for Music + Sound Effects
Customizable Flags
New Trees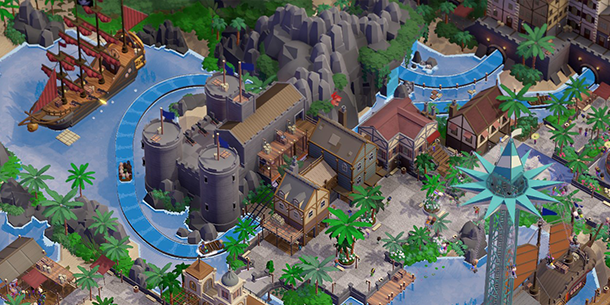 Synchronize effects with your rides or create custom fireworks, fountain shows, and other kinds of effects to brighten up your park! With the new speakers you can add a little atmosphere or even play your own sound effects!

Two new thrill rides, one new water ride, and three new coasters! And with the new switch segments your Mine Train Coasters and Junior Coasters can ride backwards!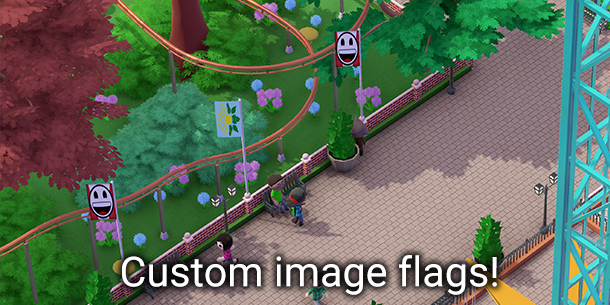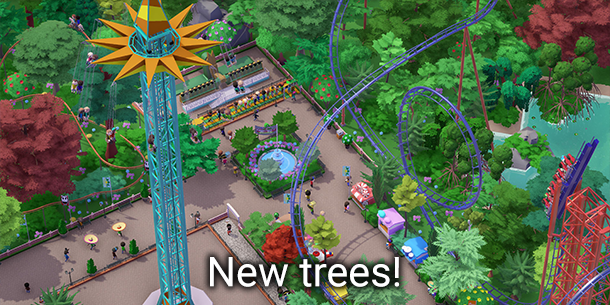 PARKITECT IS A TRADEMARK OF TEXEL RAPTOR & HAPPYTEXEL UG