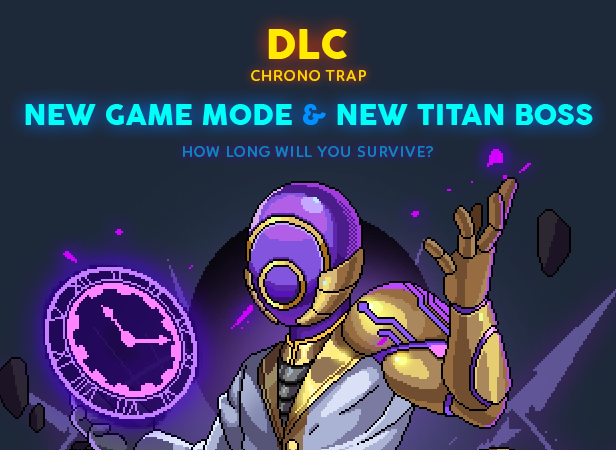 The Chrono Trap DLC brings a new Endless Mode and the Titan, Chronos, to Neon Abyss.
Endless Mode: Face down endless challenges and new elite monsters to unleash your full potential. It's a perilous journey to your final battle against the all-powerful Chronos! How long will you last?
Chronos: Upon purchase of the Chrono Trap DLC, you will be able to challenge the new Chrono Titan in two different play modes!
How to begin the Chrono Trap adventure: There is a play mode switching device at the edge of the cliff by the bar. Change the mode to 'Endless Mode' to gain access.
Neon Abyss © 2022 Veewo Games, Published under licence by TEAM17 Digital Limited.