UNRATED DLC brings additional adult content to the game.

Amane is a fairly ordinary woman living in one of the biggest cities in Japan, which has been getting more dangerous by the day. People have been disappearing, especially young women, and before she knows it, she discovers the reason: dangerous monsters called monstrums have been kidnapping them!
The monstrums attack her one night on her way home, and just as she's about to meet her end, her book begins speaking to her, offering her the ultimate contract: become a magical warrior and fight the monstrums.
With her newfound powers, she can investigate monstrum appearances all throughout the city and stop them from taking over the world for good!

With each passing day, the enemy's domination of the city increases. Amane can spend her time with her friends, working, and raising her stats through training, but she can't waste too much time.
When the enemy forces grow too strong, be sure to hunt down monstrums, complete optional quests, and progress the main story to keep them at bay!
Failing to stop the enemies' conquest will unlock new endings. Don't worry if it's too difficult to fend off all the monstrums on your first playthrough. With New Game+, you can start all over again while retaining your levels and knowledge.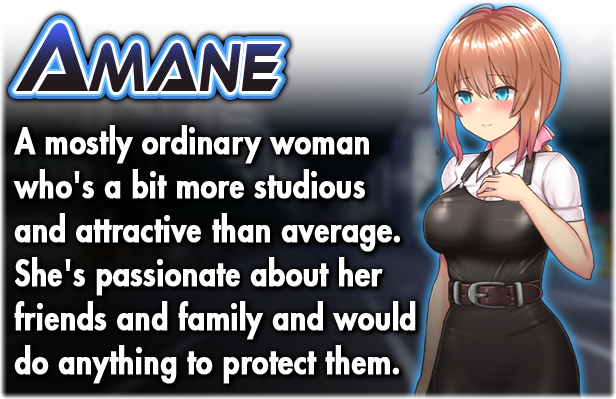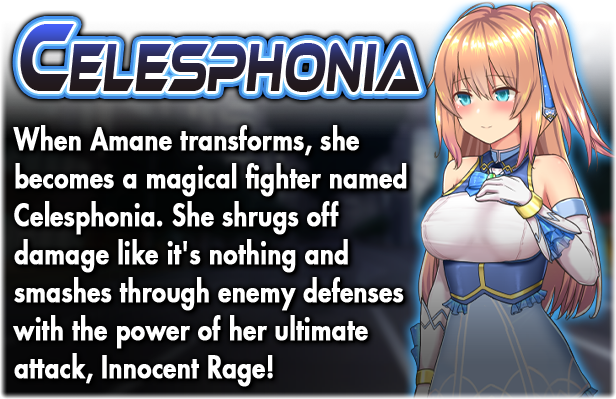 A Bustling City to Explore
Amane's hometown of Echinomiya is full of businesses, people, and activities. New areas and individuals will unlock over time, so there's always something to do.
In-game Achievement System
Perform certain tasks to gain titles, which grant Amane special skills that allow you to see new scenes!
Outfits Galore
Finish side quests and go to clothing stores to gather all sorts of new costumes for Amane to wear!
Battle Dangerous Monsters
By equipping various memory engrams, Amane will gain all sorts of skills that allow her to better fight enemies in turn-based battles. By equipping the right combinations, it's possible to make short work of any enemy.
This Game may contain content not appropriate for all ages or may not be appropriate for viewing at work.
© Kagura Games and Shimobashira Workshop, All Rights Reserved.