---

Invasion from within! The city of Mangetsu is under attack, besieged by nightmares, creatures slithering out from Dream Worlds parallel to our own! It's up to Yatsuha and her new allies at Yamanashi Energy Labs to drive back the intruders, seal the Dream Worlds, and preserve the city's peace!

Battle the nightmares in classic turn-based combat! Your team of Dream World investigators draw upon skills from backgrounds ranging from martial artist to shrine maiden, and supplement their natural abilities with the powers granted by mystical Guardian Stones.
Equip Guardian Stones to gain new skills, passive abilities, and elemental affinities! There's no need to commit to a build—swap out your Guardian Stone to suit the situation! Each investigator has their own unique assortment of stones to collect and wield, so no two characters are the same.
Explore the city of Mangetsu! Yatsuha's hometown is a hotbed of supernatural activity, and mysteries and rumors abound. Exploration and investigation will lead you both to powerful new equipment and vicious new foes.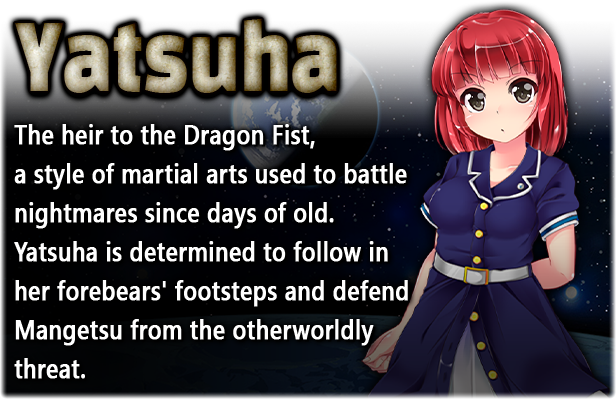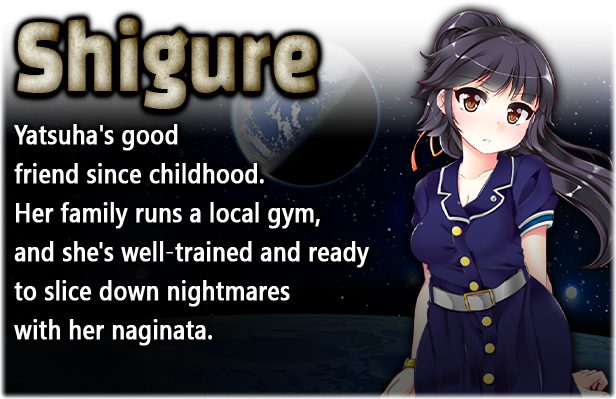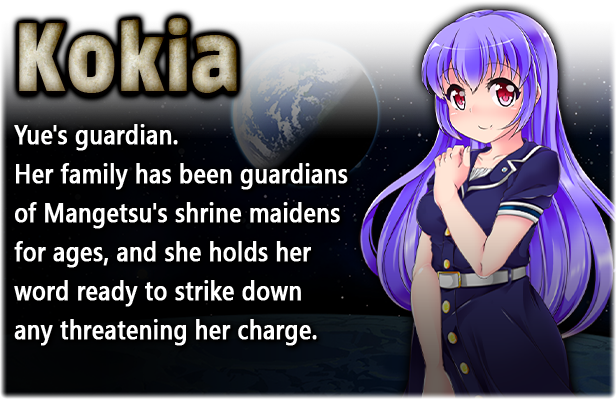 Contemporary Fantasy
Explore a modern Japanese city and the twisted Dream Worlds that lurk on the boundaries of our reality.
Customize Your Characters
Swap your party members' Guardian Stones to change up your abilities.
Blast 'Em
Familiarize yourself with the interactions of a dozen elemental affinities to strike at your opponent's weakness or bolster your own defenses.
This Game may contain content not appropriate for all ages or may not be appropriate for viewing at work.
Buying this game on GOG you will receive a censored version of the game. For more information about the game's content, please visit the publisher's website: Kagura Games

© Kagura Games and Tsukinomizu Project, All Rights Reserved.