You are "the phone guy"! Well, at least that's how that girl that chose you to repair her phone, named you.
One thing led to another and all of a sudden you are surrounded by beautiful girls wanting you to restore photos from their broken phones. There is a Law School student girl, a Cosplayer girl, an Influencer girl. And these are just some among them. Who knows what you might find in the contents of their mobile's memory, and what secrets may they be hiding.
Get ready to
Meet 7 girls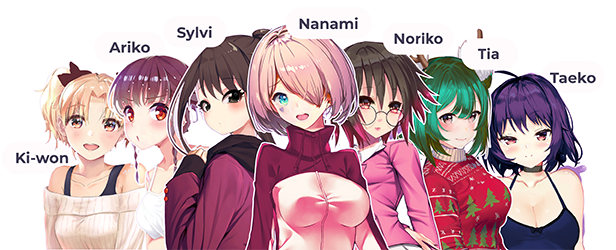 New way of solving puzzles!
All you have to do is rotate the phones and the puzzle pieces, so they fit nicely.
• 50+ relaxing puzzles
• All puzzles are solved only by rotating the right elements
• Each new stage offers a greater challenge as it consists of more elements
Unlock and level up your special abilities
• Gameplay is constantly changing and evolving
• Use 10+ Abilities to restore images
• Don't ever get stuck! Use the sneak peek ability to uncover the missing pieces!
Beautiful, eye soothing graphics
• Relax yourself! Enjoy the visuals.
This Game may contain content not appropriate for all ages or may not be appropriate for viewing at work. The characters showed in the game are all over 18 years old.