Return to the virtual worlds as a new character. The pack with new characters offers you a set of new personalities, each unique in its located aspects. Remember, however, that in the final analysis, the unraveling of tasks and the final decision depends only on you and your convictions, what is right and what is wrong. Good luck, Gamedec!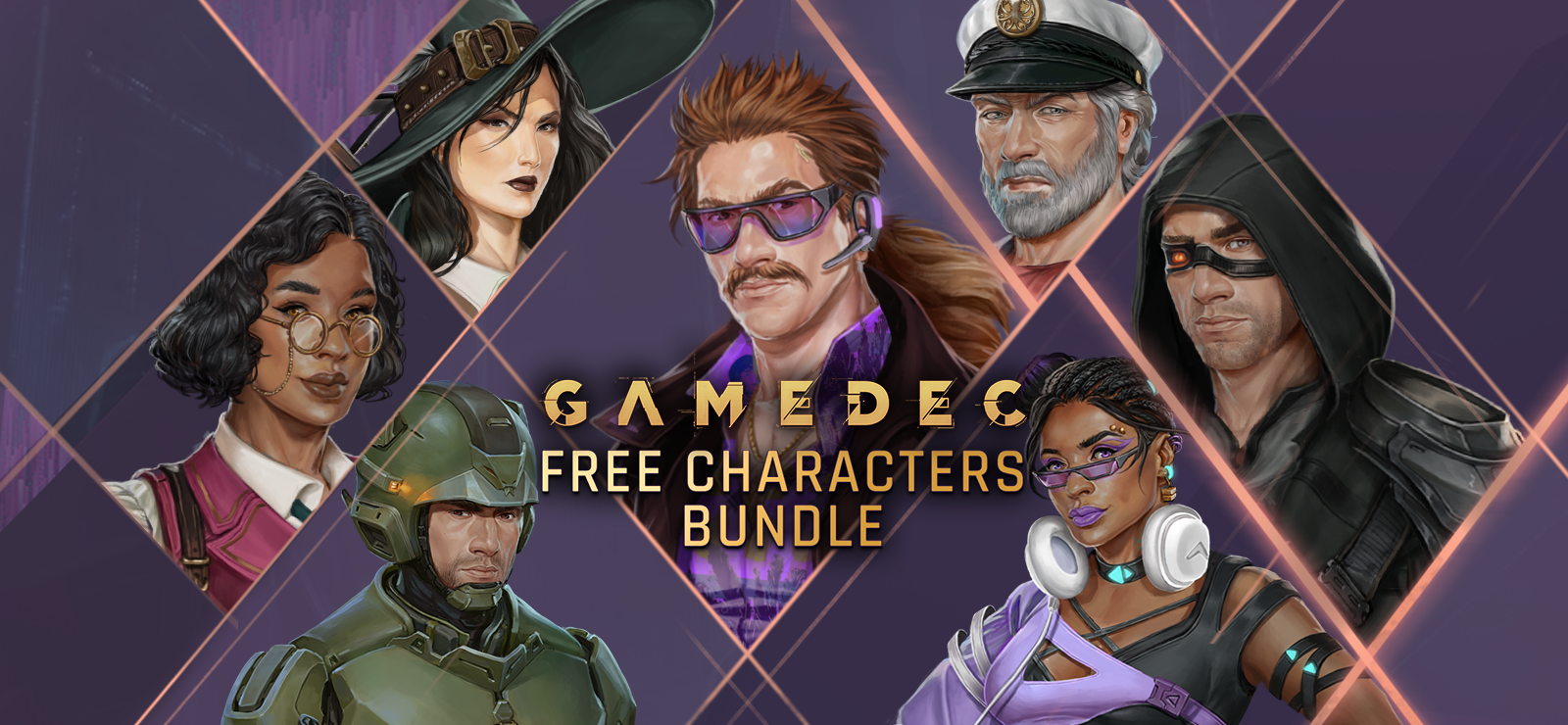 Zaya Singh
- Righteous, hot-headed, and stylish, Zaya is a rising star among gamedecs. Banished from the Biodome, where she grew up for crimes she did not commit, she now gets her thrills hunting criminals in sensory worlds.
Kyle Fischer
- Kyle creates demand for his own services. As a hacker, he creates a problem. As a gamedec, he solves it. He sets up dominos in the right place and knocks them over when the time's right. He's the puppet master in this virtual theater.
Tasha Diaz
- Scheming and pretending – that's what Tasha's the best at. Being an observant DJ in Low City's clubs gave her an invaluable experience in scams of any kind, and she's put these skills to good use as a gamedec. There were no noble reasons for changing her line of work. Just pragmatism, thrills, and money.
Kirk Anderson
- Due to his worsening health condition, Kirk was expelled from the Out-Rangers. He was allowed to keep his armor, which relieves his physical pain and gains him the respect he always needed. Becoming a gamedec is the only possible way to make sure that no one sees him as a failure. Especially himself.
Izmael Krostov
- A veteran who spent most of his life serving on a Free Europe army submarine. Despite vast technical knowledge, he couldn't find a job after returning to the mainland – chiefly due to his age. That pushed him to take matters into his own hands and become a gamedec. His army days were over and he didn't want anyone telling him what to do or what to think.
Dafne Bennet
- Ever since she was a child, Dafne was fascinated with strange worlds, which she traveled to by watching infolias and old holomovies. She wanted to satisfy her curiosity and hunger for adventure by joining the Out-Rangers, but her application was denied. Now, she travels to strange worlds by lying down on a couch and realizes her childhood dream as a gamedec.
Teriel
- The main character from
Seven: The Days Long Gone
, was brought to life as a diginet. Adapting to the new reality wasn't easy. It changed when he became a gamedec. Teriel uses his master thief skills and experience to solve cases. And he's good at it. Becoming the best is just a matter of time.
© 2021 Anshar Studios. All Rights Reserved