---

Choose your own path as you traverse your way through multiple stages to reach the end. Build up your combos by punching, kicking, and swapping your stance to summon your weapons.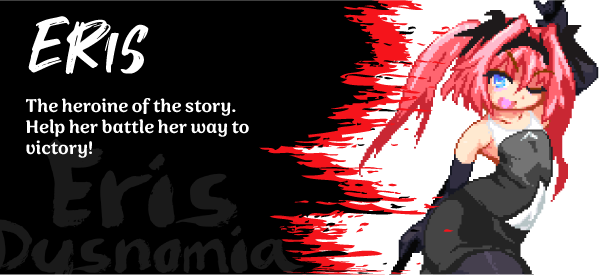 2D Action Beat-Em-Up
Enjoy a classic 2D action beat-em-up as you take down your foes.
Rack Up the Combos!
Build up your hit combos by using various weapons and types of attacks.
Multiple Stages
Take on multiple stages to showcase your combat ability.
Variety of Enemies
Defeat the many different types of opponents that will try to stand in your way.
This Game may contain content not appropriate for all ages or may not be appropriate for viewing at work.
Buying this game on GOG you will receive a censored version of the game. For more information about the game's content, please visit the publisher's website: Kagura Games

© Kagura Games and Above a Damage Tile, All Rights Reserved.