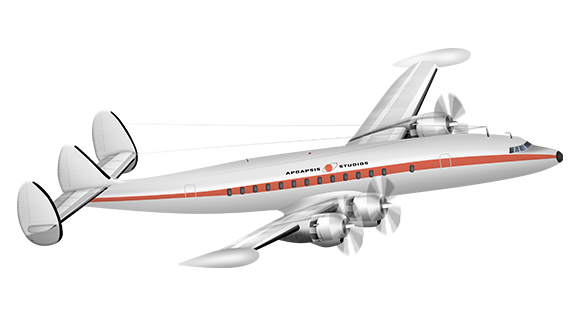 Props, small jet engines and quirky fuselages! Those are just a few of the components that summarize the golden age of flying, a time when traveling was just as glamorous as the leg room and gourmet meals served onboard. While the golden age of flight primarily lasted between the 1950s and 1960s, the Airport CEO Vintage DLC contains a total of seven different aircraft models typically flown between the 1930s and 1980s.

The following vintage aircraft models are included in the DLC:
Douglas DC-3

Lockheed L-1049 Super Constellation

de Havilland Comet

Boeing 707

Ford Trimotor

Boeing 377 Stratocruiser

Vickers VC-10

The vintage aircraft are brought to life in Airport CEO complete with stunning, authentic and accurate graphics including vintage liveries for each new aircraft model, encapsulating the feeling of the golden age of flight. Downloading this DLC will add the vintage aircraft to
new
, vintage versions, of the Maple, Nordic, Tulip, OK Air and Swiftly airlines.
The vintage aircraft can, just like any other aircraft in Airport CEO, be modded with custom liveries using the official MDK.

In order to to traffic the vintage aircraft, you will need to sign contracts with the vintage version of the Maple, Nordic, Tulip, OK Air and Swiftly airlines.
Copyright © 2022, Apoapsis Game Laboratories AB, All rights reserved.