Einige Dinge passen einfach super zusammen. Erdnussbutter und Marmelade, Tom und Jerry, Speck und Eier und Videospiele und Dungeons & Dragons. Sowohl Videospiele als auch Dungeons & Dragons sind für sich genommen großartig, aber zusammen sind sie sogar noch besse
Das zeigt die "Baldur's Gate"-Reihe. a href="https://www.gog.com/game/baldurs_gate_enhanced_edition">Der erste Teil war schon ein Meisterwerk, aber irgendwie hat
Baldur's Gate II
es geschafft, noch besser zu werden. Der zweite Titel ist 20 Jahre alt und
Baldur's Gate 3
wird in nur wenigen Tagen als Spiel in Entwicklung veröffentlicht. Welcher Zeitpunkt könnte also besser sein, diesen zeitlosen Klassiker zu würdigen?Wir schauen uns die Geschichte und das Gameplay an, und wie diese Dinge zusammen ein Videospiel ergeben, dass nach 20 Jahren immer noch so gut wie zur Veröffentlichung ist.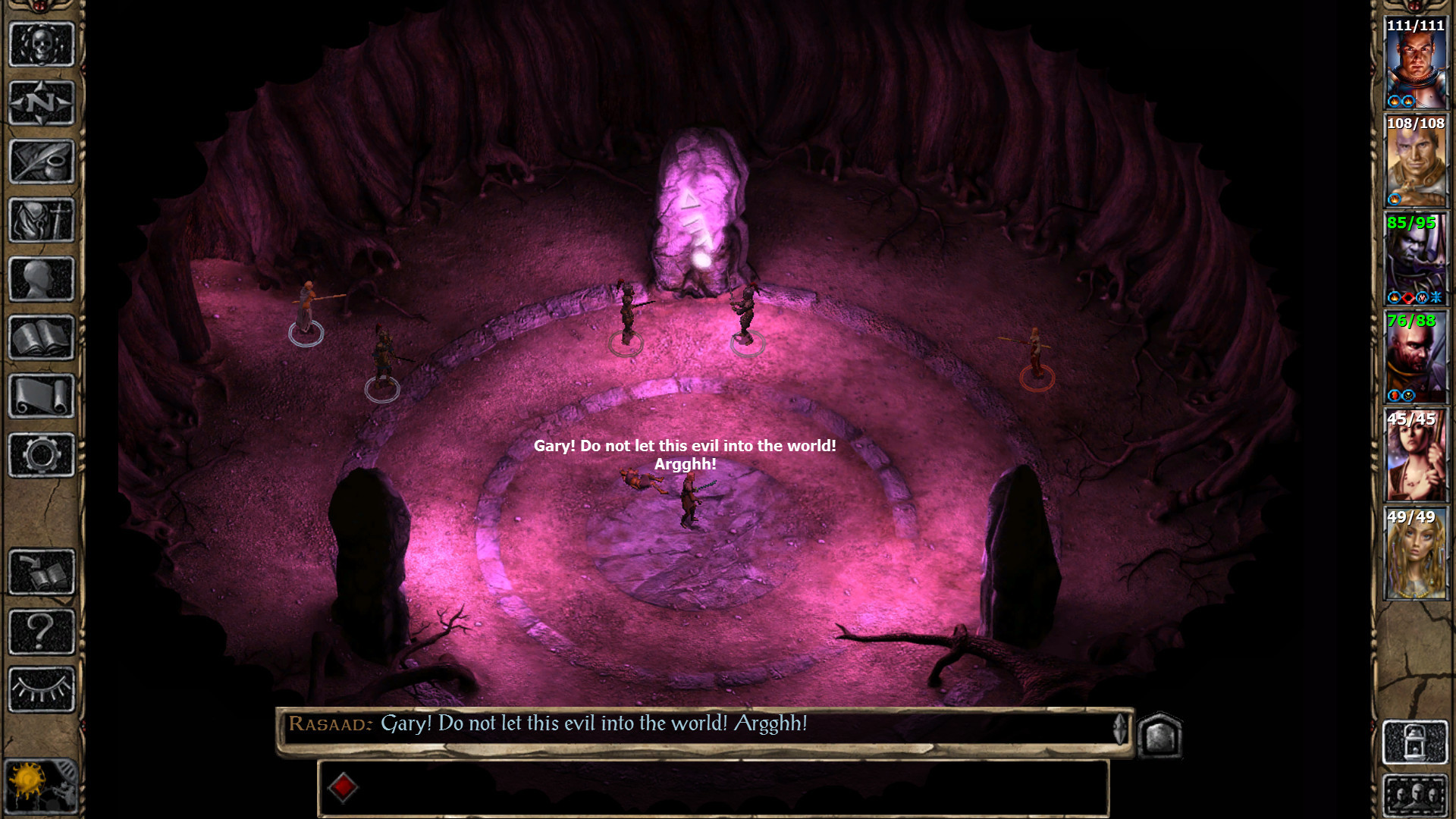 Die Geschichte von Baldur's Gate II
Wenn du große Abenteuer magst, ist dieses Spiel wie für dich gemacht. Baldur's Gate II spielt in den Vergessenen Reichen von Dungeons & Dragons und erzählt die Geschichte des ersten Spieles weiter. Du findest dich in einem verschlossenen Käfig wieder, kannst mithilfe einiger neuer Freunde jedoch entkommen. Sowohl dein Retter als auch dein Folterer werden für den unerlaubten Gebrauch von Magie festgenommen, und an dieser Stelle beginnt das Spiel. Du musst alle deine Fähigkeiten nutzen, um zu der Insel zu gelangen, wo die beiden festgehalten werden und kannst diese Aufgabe auf mehrere Arten bewältigen.Jeder Weg bringt Konsequenzen mit sich und die Ergebnisse werden durch deine Entscheidung beeinflusst. Möchtest du auf Konfrontation gehen, oder schwierige Situationen lieber diplomatisch lösen? Freundliche Unterhaltungen können in einem Kampf enden, wenn du etwas Falsches sagst, also wähle mit Bedacht!Auf deiner Reise triffst du viele einzigartige Charaktere und du brauchst dir keine Gedanken darüber zu machen, dass das Spiel zu kurz sein könnte. Wenn du wirklich Zeit in der Welt verbringst und die meisten Nebenmissionen abschließt, kommst du gut und gerne auf 200 Stunden!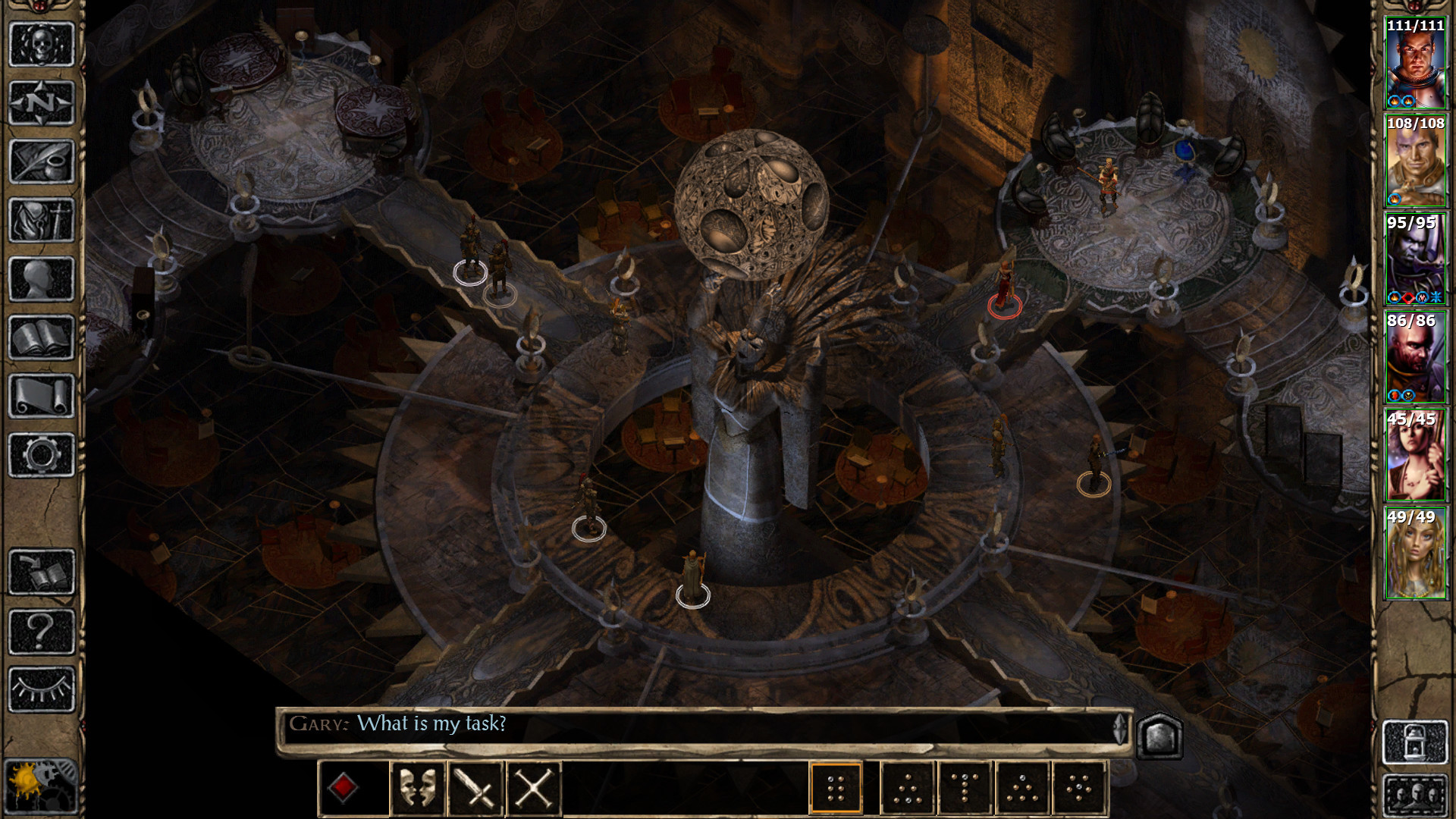 Das Gameplay von Baldur's Gate II
Eine gute Geschichte kann das Spielerlebnis abrunden, aber nur mit gutem Gameplay wird ein Spiel auch unvergesslich – und Baldur's Gate II liefert ab.Wenn du gerade keine Entscheidungen treffen musst, führst du dein bis zu sechs Mitglieder starkes Team durch epische Kämpfe. Die Spielansicht ist isometrisch, sodass du immer aus der Vogelperspektive auf den Kampf blickst.Das Spiel läuft zwar in Echtzeit, doch du kannst Kämpfe pausieren, um dir die strategisch günstigsten Angriffsmöglichkeiten zu überlegen. Du kannst jedem Spieler in deiner Gruppe verschiedene Aktionen und Bewegungen zuweisen. So führst du makellose Angriffe aus und lässt deinen Gegner alt aussehen.Weil die Geschichte in einer "D&D"-Welt spielt, kannst du verschiedene einzigartige Klassen entdecken und meistern. Dazu zählen Kämpfer, Waldläufer, Paladin, Dieb, Barde, Zauberkundiger, Kleriker, Druide, Barbar, Mönch oder Hexenmeister. Ich mag die Paladine am liebsten, doch wie die Klassen auch ist jeder Spieler einzigartig.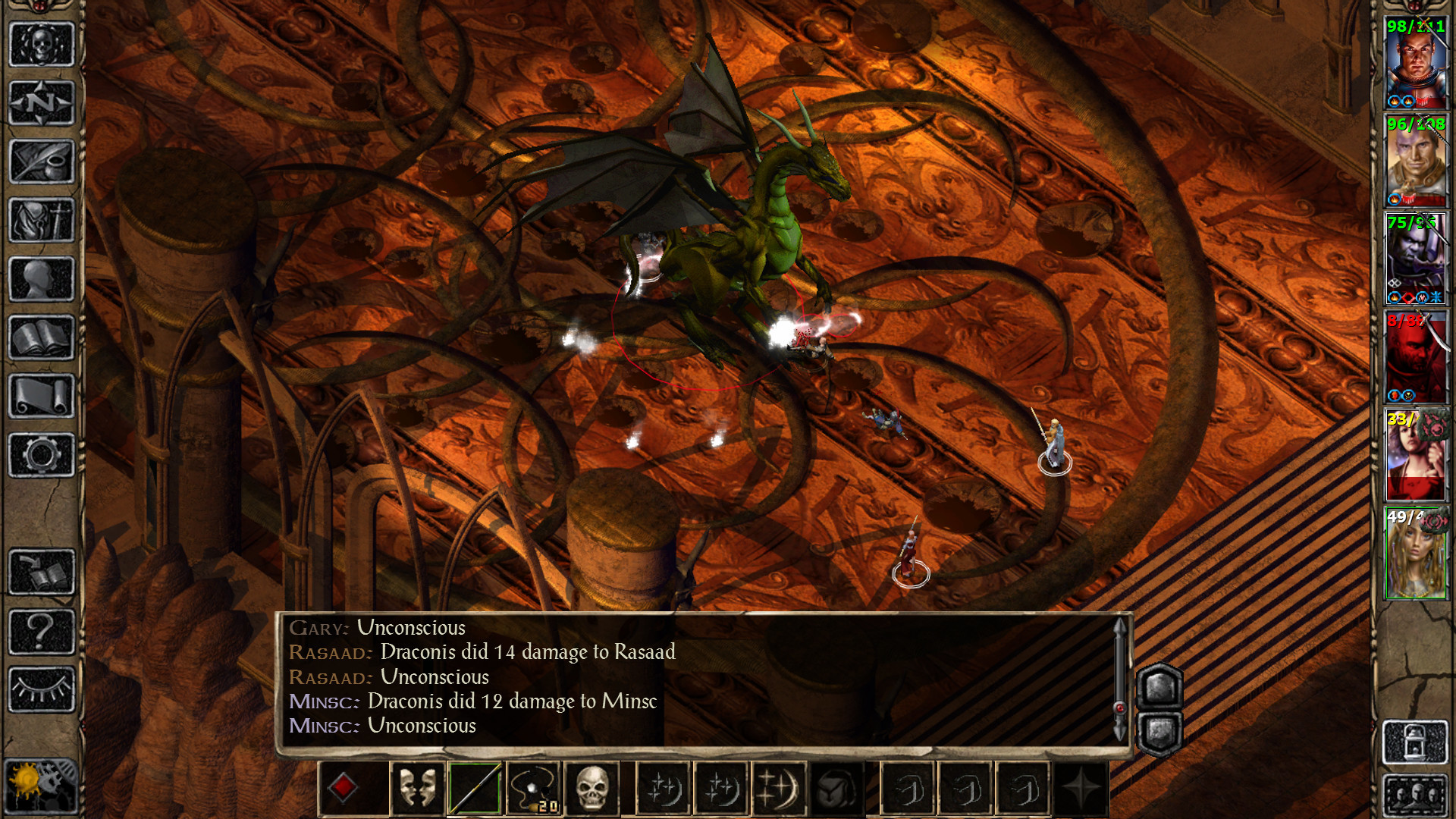 Hinter den Kulissen von Baldur's Gate II
Hättest du gedacht, dass das Team aus den Entwicklern von Bioware und den Publishern von Black Isle Studios erst im Januar 1999 mit der Entwicklung begann? Dieses epische Spiel wurde also in etwa eineinhalb Jahren fertiggestellt um am 21. September 2000 veröffentlicht!Das war unter anderem deshalb möglich, weil die Engine aus dem ersten Spiel wiederverwendet wurde. Aber das hat nichts zu sagen, die Engine hat für die Fortsetzung des Hit-RPGs in isometrischer Perspektive trotzdem viele Verbesserungen erhalten.Ein Ziel des Teams war es, so viele Elemente des ersten Teils wie möglich zu verbessern. Das haben sie geschafft. Jede Abteilung hatte eine eigene Liste mit Zielen und Verbesserungen und die meisten haben es ins Spiel geschafft. Das Resultat ist ein überwältigender Erfolg was Verkaufszahlen und Auszeichnungen angeht. Es wurde oft als Rollenspiel des Jahres ausgezeichnet und in der jüngeren Vergangenheit sogar als eines der besten RPGs aller Zeiten bezeichnet.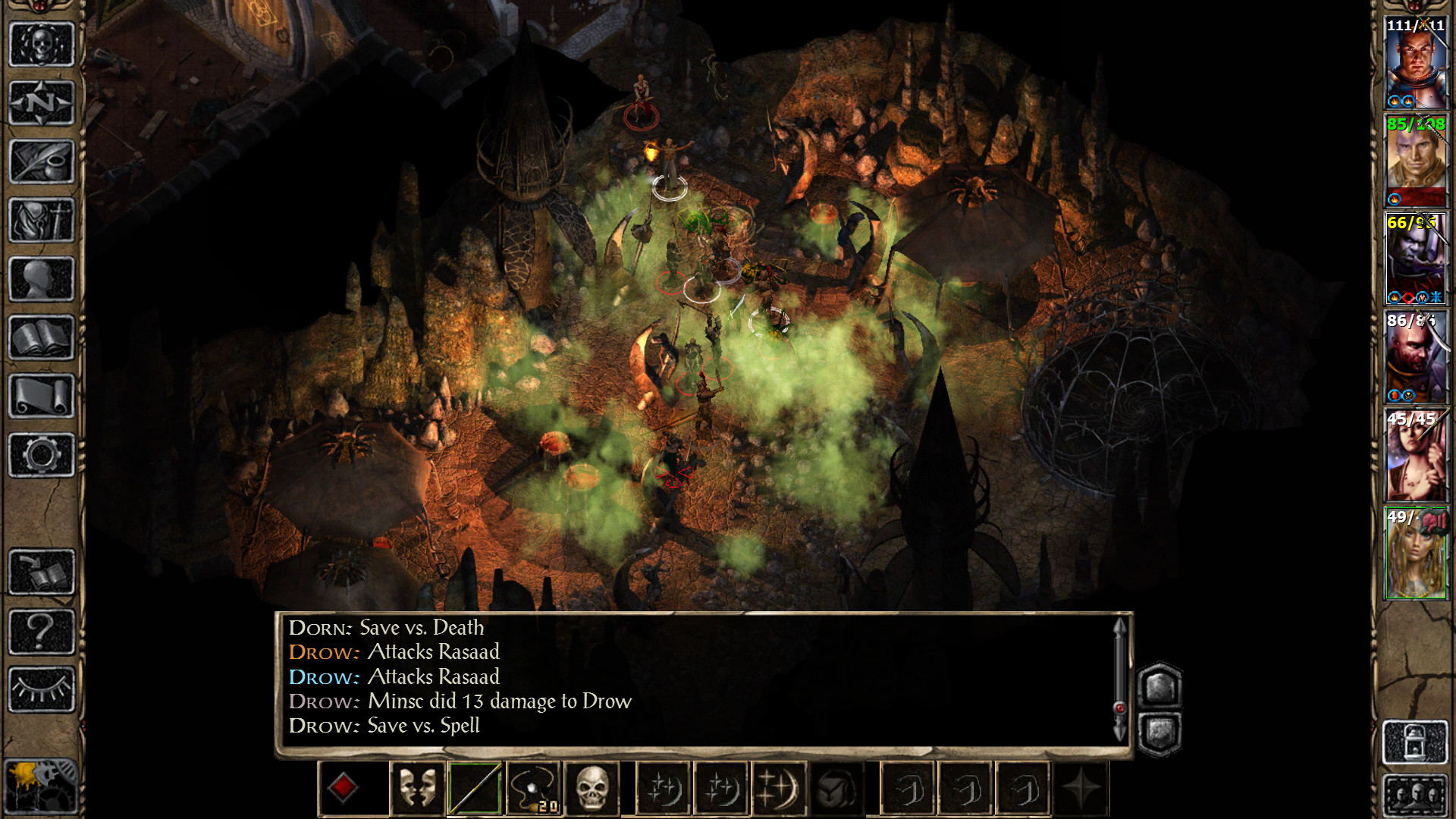 Enhanced Edition
Seit der Veröffentlichung des Grundspiels wurden zwei Erweiterungen herausgebracht, die die Welt von Baldur's Gate II noch größer machen: Throne of Bhaal und The Black Pits 2: Gladiators of Thay. Und natürlich müssen wir auch die Baldur's Gate II: Enhanced Edition erwähnen, die nicht nur beide Erweiterungen beinhaltet, sondern auch neue Begleiter, verbesserte Umgebungstexturen, Interface-Updates, Widescreen-Kompatibilität und mehr im Gepäck hat. Auf GOG.COM kannst du die Enhanced Edition in einem Bundle mit der Classic-Version kaufen.Das war unser Rückblick auf dieses epische RPG. Feiere seinen 20. Geburtstag mit uns zusammen!
Was sind deine Lieblingsmomente aus Baldur's Gate II? Willst du es noch mal spielen? Oder vielleicht zum ersten Mal? Sag es uns in den Kommentaren!