Jesteśmy LIBERATED i przejmujemy ten artykuł!"Chwila, kim jesteście?"
LIBERATED to nasza nowo wydana, przygodowa gra akcji przedstawiona w formie pięknego, ręcznie rysowanego komiksu. Jest to bardzo filmowe połączenie platformówki i strzelanki osadzone w cyberpunkowej dystopii. Wierzymy, że nasz tytuł jest na tyle unikalny, aby samemu o sobie stanowić, ALE... możliwe też, że wywoła skojarzenia z innymi klasycznymi tytułami!
ZGARNIJ LIBERATED Z 20% ZNIŻKĄ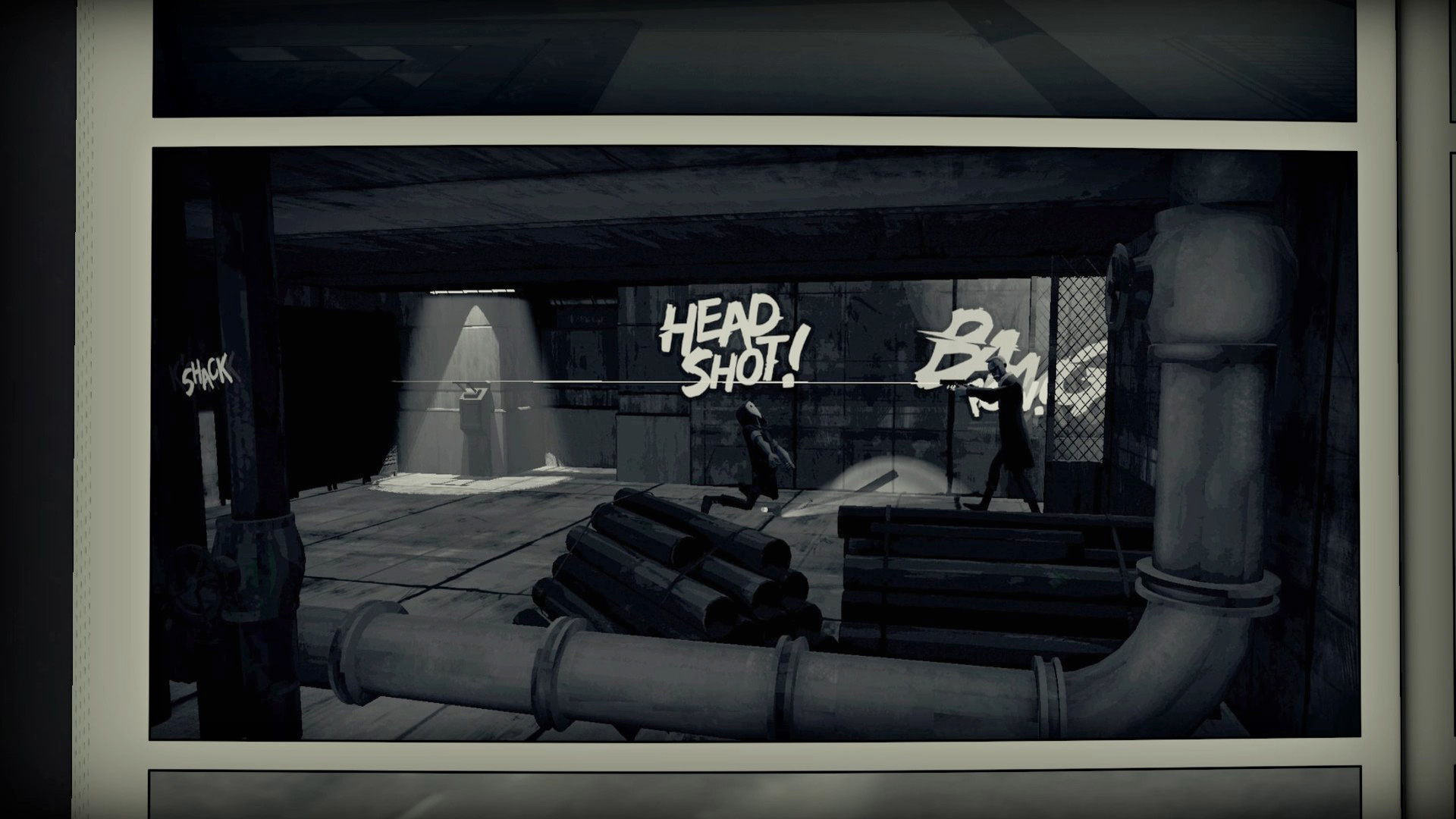 Oryginalny
Flashback
to filmowa platformówka 2D, której akcja rozgrywa się w dystopijnej przyszłości. Gracz wciela się w zbiega poszukiwanego przez policję, co brzmi bardzo podobnie do
LIBERATED
. Nasza gra wyróżnia się jednak elementami science fiction mającymi większe podparcie w obecnej rzeczywistości, szybszym tempem i większym naciskiem na opowiadanie historii (na którą można też w niektórych momentach wpływać). Niemniej jeśli znajdujesz podobieństwa pomiędzy LIBERATED, a tym kultowym klasykiem, to raczej nie są przypadkowe.

Granie w
Another World
jest naprawdę filmowym doświadczeniem. Tytuł bardzo dobrze balansuje pomiędzy angażowaniem gracza w sterowanie postacią, a wciąganiem go w swój świat. LIBERATED jest pod tym względem bardzo podobne – możesz wręcz odnieść wrażenie, że tak naprawdę czytasz komiks. Można by nawet pokusić się o stwierdzenie, że spróbowaliśmy zrewolucjonizować odbiór komiksu, tak jak Another World zrewolucjonizowało przerywniki animowane w interaktywnym medium.

Nasza gra należy w 100% do gatunku tech-noir, co oznacza, że jest czarno-biała.
INSIDE
nie jest. Jednakże jego paleta barw jest na tyle stonowana, że może wywoływać podobne wrażenia. Ten klasyczny tytuł niezależny od Playdead zachowuje też wyrazisty styl noir przyszłości. Pod względem fabuły gra pełna jest dystopijnych podtekstów. Jest inna, ale podobna. Podobna w najlepszy możliwy sposób!

Gra stworzona przez ludzi, którzy potem zabrali się za INSIDE.
LIMBO
to niepokojąca opowieść o chłopcu, który budzi się w ciemnym lesie... I jest to po prostu coś wspaniałego! Choć nie znajdziesz wielu oczywistych podobieństw pomiędzy LIMBO,
LIBERATED
, to jest pewien element, który sprawił, że umieściliśmy ten tytuł na liście. LIMBO jest ręcznie malowane – albo przynajmniej wydaje się być. A, i w obu grach jest też mroczny las. Różnice? Cała reszta, a największa z nich to, że
LIBERATED
kładzie o wiele więcej nacisku na fabułę i postacie. Nie czyni to gry lepszą lub gorszą – po prostu inną.

Wybraliśmy tylko pierwszą część
Deus Ex
nie bez powodu: tak jak w przypadku
LIBERATED
, akcja tego tytułu rozgrywa się w niedalekiej przeszłości. W obu grach wszystko wydaje się proste i prawdopodobne. Nie oczekuj laserów i latających samochodów. Choć późniejsze odsłony serii Deus Ex sięgnęły już po bardziej szalone idee science fiction, oryginał był dość przyziemny. Mimo że jest to gra z zupełnie innego gatunku, Deus Ex, tak jak
LIBERATED
, budzi w nas to samo wrażenie – "przyszłość MOŻE taka być. Ugh..."

A co ta perełka w ogóle tutaj robi? W
Papers, Please
nie znajdziesz w końcu za wiele strzelania i skakania, co nie? Głównie pytasz ludzi o dokumenty i decydujesz o tym, czy mogą przedostać się przez granicę, czy też nie. Jednak zarówno Papers, Please, jak i Liberated z sukcesem budują przytłaczającą atmosferę dyktatury. Dwa zupełnie różne podejścia, ale idea jest ta sama. Papers, please nie przypomina naszej gry, ale warto sprawdzić, jak można zawrzeć podobne przesłanie w zupełnie różny sposób.
ZGARNIJ LIBERATED Z 20% ZNIŻKĄ