Gdy Mike Pondsmith stworzył swój system RPG w 1988, nasze obecne czasy wydawały się odległą, niemożliwą do przewidzenia przyszłością. Spójrzmy na podręcznik z zasadami tego uniwersum i to, w jaki sposób postawił on podwaliny pod grę Cyberpunk 2077 od CD PROJEKT RED.
Reguły zaangażowania
Gdy pierwszy podręcznik z zasadami do Cyberpunka został opublikowany, Pondsmith miał już trochę doświadczenia w tworzeniu systemów RPG. Jego poprzednie projekty, Mekton (1984) oraz Teenagers from Outer Space (1987), były mocno inspirowane takimi anime z gatunku science fiction jak Mobile Suit Gundam. W Cyberpunku Pondsmith zdecydował się na bardziej dystopijne uniwersum. Zainspirowały go książki Philipa K. Dicka (szczególnie Blade Runner), Waltera Jona Williamsa (Hardwired). Jakiś czas później czerpał również inspirację do swojej twórczości z Neuromancera – książki autorstwa Williama Gibsona, która jest ponadczasowym klasykiem wśród fanów science fiction.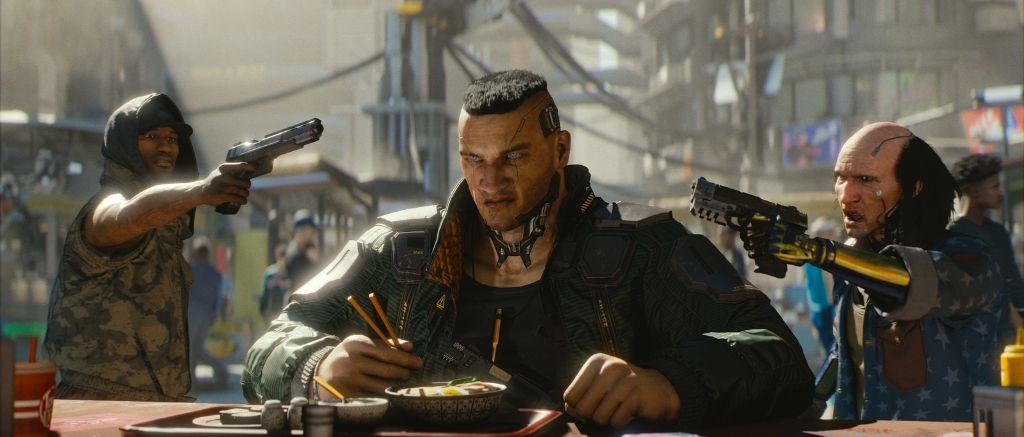 Co ciekawe akcja oryginalnego RPG Cyberpunk rozgrywała się w 2013 roku i dość szybko się zdezaktualizowała, jako że upadek muru berlińskiego sprawił, że ta wizja przyszłości trochę za bardzo przypominała Zimną Wojnę. Dlatego w 1990 premierę miała gra RPG Cyberpunk 2020 – zaktualizowany podręcznik, który stał się świętą księgą dla wszystkich fanów science fiction na kolejne ćwierć wieku. Z dzisiejszej perspektywy świat zaprezentowany w podręczniku posiadał wiele pozostałości po latach 80-tych, zarówno pod kątem kiczu, lśniących grafik, jak i oczekiwań wielu wynalazków z przyszłości. Gracze zainteresowani tym tytułem musieli zaprzyjaźnić się cybertechnologią oraz modyfikacjami ciała, jak również podstawowymi wartościami cyberpunka – życiem na krawędzi i przerostu formy nad treścią.
Nieprzewidywalna przyszłość
W Cyberpunku 2020 przyszłość ludzkości maluje się w nieciekawych barwach. Nasz świat, rządzony przez wszechpotężne korporacje i skorumpowanych polityków, szybko zmienił się w rozwarstwione klasowo miejsce, w którym biedota staje naprzeciw bogactwa i zaawansowanej technologii. Zasady nowoczesnego, zanieczyszczonego i nękanego przez przestępczość miasta-dżungli są proste – albo będziesz drapieżnikiem, albo ofiarą. To dlatego jedynym sposobem, by odnieść sukces w tym świecie jest przyjęcie korporacyjnego systemu albo zbuntowanie się przeciw niemu i korzystanie z Sieci, w której wciąż można znaleźć namiastkę wolności i nieocenzurowanych informacji.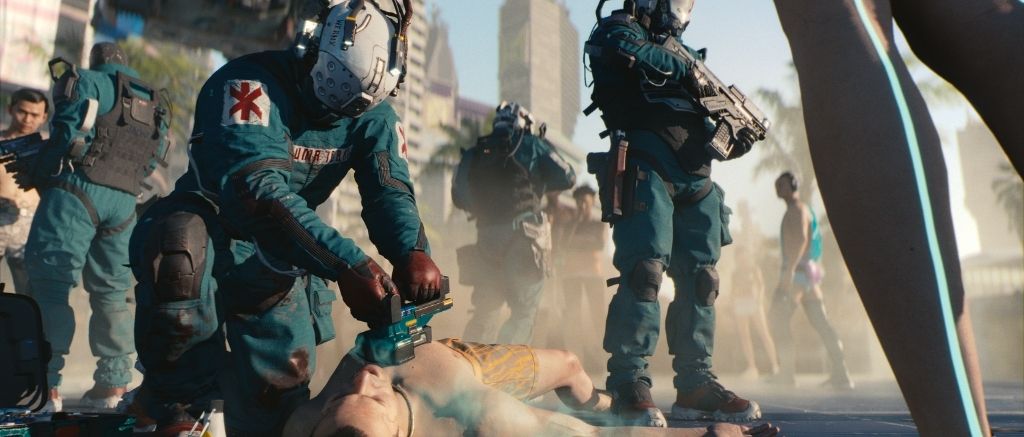 Gdy Pondsmith pisał Cyberpunka 2020, Internet wciąż był raczkującym narzędziem, pełnym niebezpieczeństw i możliwości. I choć rozwój Internetu był naprawdę gwałtowny – obecnie ma ogromny wpływ na nasze codzienne życie poprzez komputery oraz smartfony – to korzystanie z niego nadal jest bardzo odległe od właściwie narkotycznego doświadczenia, jakie wyobrażał sobie Pondsmith.Ale jeśli spojrzymy na wszystkie rzeczy powiązane z Siecią, to autorowi udało się przewidzieć naprawdę sporo. Dla przykładu organizacje, które przeczesują Internet w trosce o narodowe i firmowe bezpieczeństwo (tak jak Netwatch w Cyberpunku), naprawdę dziś istnieją. Z innych przewidywań możemy wymienić ewolucję SI, paliwa kopalniane oraz cybernetykę, jako gorące obecnie tematy. Z drugiej strony latające samochody i klonowanie ludzi to nadal pieśń przyszłości.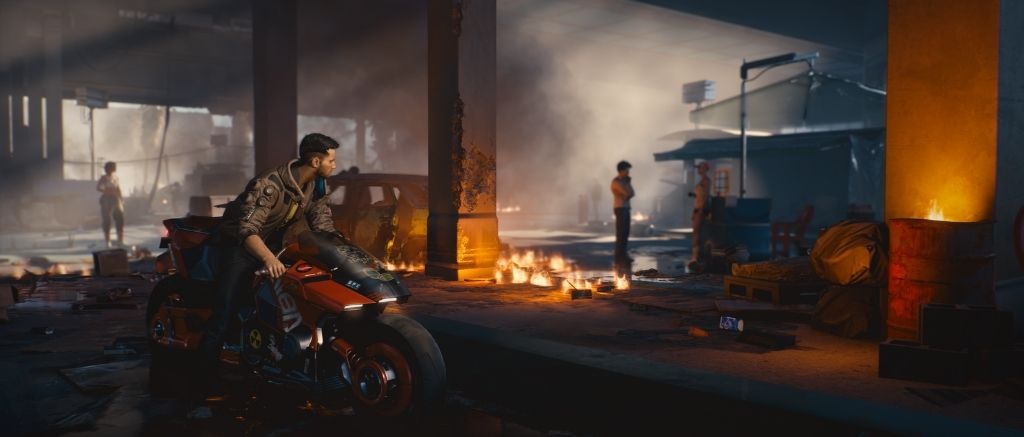 Do roku 2077
Oczywiście uniwersum stworzone przez Pondsmitha nie stało w miejscu. Przy majaczących na horyzoncie wynalazkach z XXI wieku w 2005 roku wydany został Cyberpunk V3.0. Jednakże sporo wprowadzonych do uniwersum oraz rozgrywki zmian nie przypadło do gustu fanom i wersja 2020 nadal była najbardziej popularna. Tak było do czasu, gdy studio CD PROJEKT RED ogłosiło grę Cyberpunk 2077 w maju 2012. Wypuszczenie nowej, planszowej wersji tego RPG, było kwestią czasu. W ten sposób powstał Cyberpunk Red. Jego akcja rozgrywa się w 2045 i jest on zarówno rozszerzeniem do planszowej wersji Cyberpunka 2020, jak i prequelem do historii przedstawionej w
Cyberpunku 2077
. W owym czasie, po wielu katastrofach – upadku gospodarczym, Czwartej Wojnie Korporacyjnej, zrujnowaniu upraw – świat zaczął lizać się z ran. Miną kolejne 32 lata, a w Ameryce Północnej wybuchnie Wojna Unifikacyjna, zanim trafimy do megalopolis Night City w 2077 roku.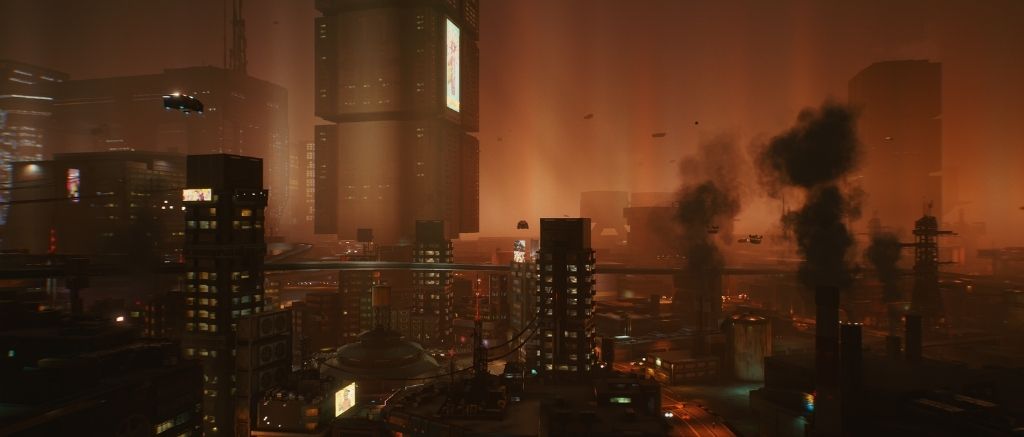 2020 kontra 2077
Jak wiele elementów zmieniło się od edycji 2020? Przede wszystkim rozgrywka jest bardziej dynamiczna. Jeśli pamiętacie gry RPG z początków lat 90-tych, były one bardzo złożone pod kątem statystyk postaci i mechaniki walki. Na początku XXI wieku gry ze Świata Mroku wprowadziły do gier planszowych bardziej dynamiczną rozgrywkę opartą na storytellingu. Cyberpunk 2077 w wielu aspektach przyjmuje takie podejście. Dla przykładu liczba cech postaci została zmniejszona z 9 do 6. Leczenie przebiega szybciej niż w planszowym RPG, możemy więc stoczyć więcej potyczek w krótszym czasie. Oprócz tego nasza postać ma o wiele mniejszą szansę zapaść na tak zwaną cyberpsychozę przez nadmiar cybernetycznych wszczepów – limit możliwych wszczepów stanowi po prostu informację, a nie ostrzeżenie.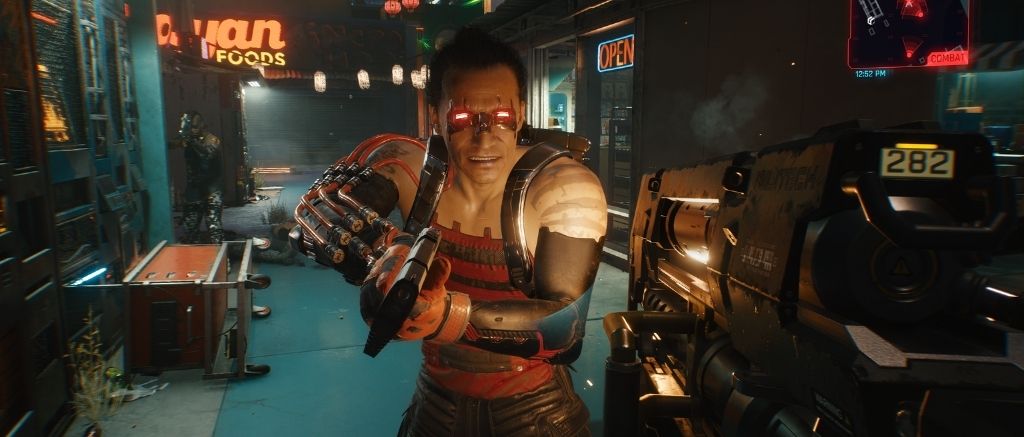 I wreszcie w porównaniu do poprzedniczki, gra ma bardziej postapokaliptyczny klimat. Miasta z edycji 2020 przypominają te z Blade Runnera: są tam latające samochody, neonowe billboardy i typowy dla lat 80-tych styl. W 2077 roku – po dekadach wojen, niedoborów paliwa i zmian klimatycznych – Night City wygląda bardziej na futurystyczną wyspę otoczoną przez zanieczyszczone pustkowie zamieszkane przez Nomadów. Porównanie Badlandów ze światem znanym z gier Fallout czy filmów Mad Max samo się nasuwa! Świat wokół nas bezustannie się zmienia, a wraz z nim nasza wizja przyszłości.
Rok 2020, który wyobrażał sobie Mike Pondsmith w 1990 znacznie się różni od znanego nam obecnie świata. Niezależnie jednak od tego, co przyniesie przyszłość, jednego możemy być pewni – w międzyczasie czeka nas ogrom zabawy z Cyberpunkiem 2077.