---
Wreck and ride in a visceral and ground-breaking evolution of the 2.5D action arcade genre, fusing destructive, octane-fuelled, motorbike combat and death-defying stunt gameplay, set in a visually stylised retro future world. Switch between four unique characters as you wreak havoc!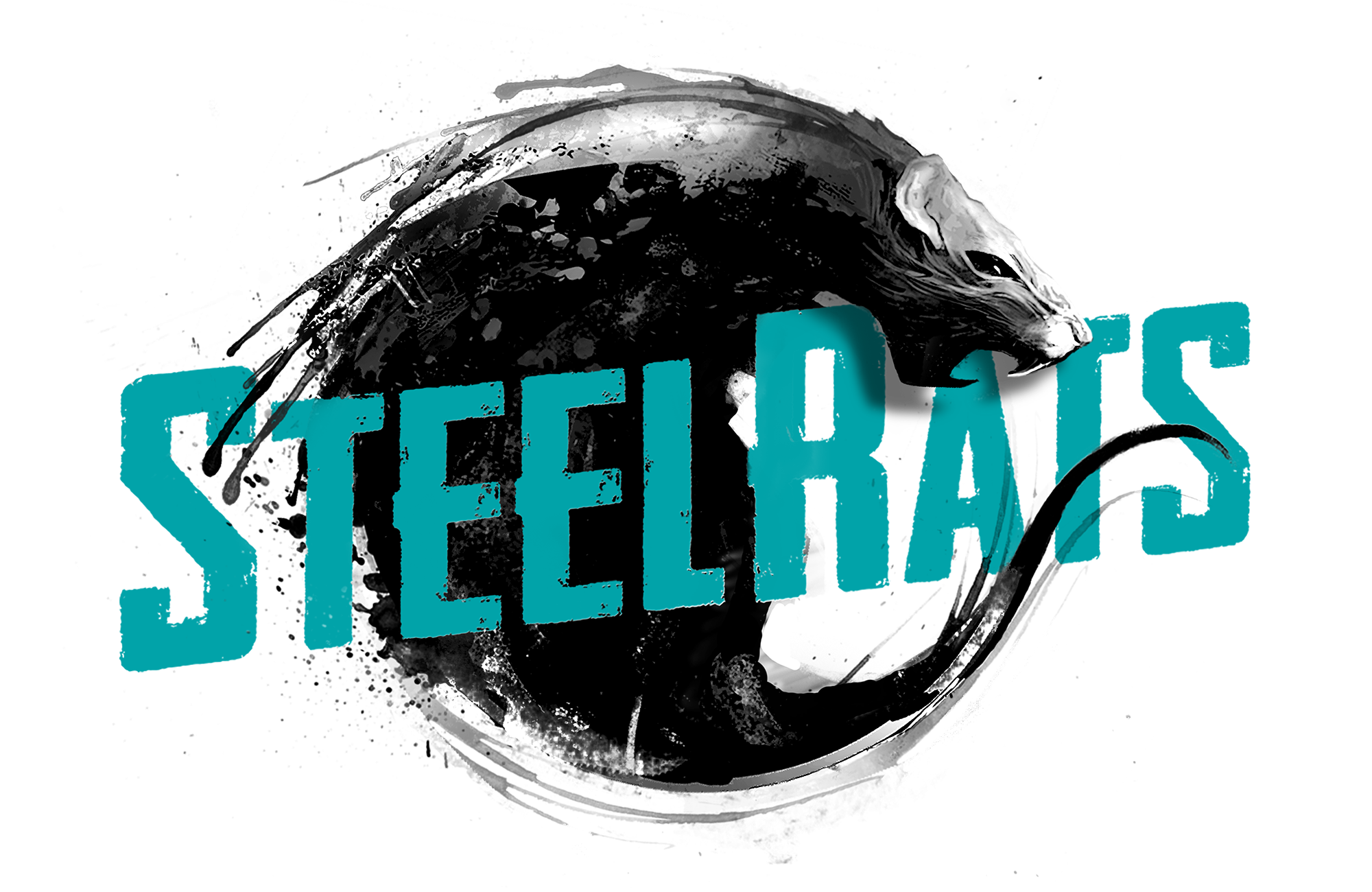 Become one of the Steel Rats, a biker gang sworn to protect their city against an invading army of alien robots - Junkbots. Wreck and ride through hordes of enemies, switching between four unique characters as you wreak havoc with the ultimate killing machine; your flame spewing, saw bladed, motorcycle.
Ride in style through the retro futuristic world of Steel Rats™. Set in an alternate version of 1940's USA, gear up and mount your chromed stallion and save Coastal City from the invading horde of Junkbots. Your motorcycle is your weapon designed to crush your enemies in awesome and stylish ways whilst traversing up, down left and right, over rooftops and through enemy-infested tunnels.
Features
Race, shoot, stunt all for the price of one!

Now for something a bit different. Steel Rats™ blends genres in a way no game has before, infusing 2.5D stunt bike, racing action with precise platforming and intense vehicular combat.
Drive and destroy!

Your motorcycle is your weapon in the fight against an invading horde of alien Junkbots. Combine up close melee combat and precise, deadly shooting with a ludicrous vehicular arsenal including wheel-mounted saw blades, harpoon guns, flame spewing exhausts. We're sure you'll find some juicy ways of using these tools to wreak havoc on your enemies.
Ride with style

Start your engine and master the realistic physics based controls of your bike to perform stunts and skillfully destroy Junkbots with a barrage of special abilities and weaponry. The more creative the destruction the better, ride up walls, backflip of the side of buildings and unleash havoc mid-air whilst riding upside down.
Dash and explore!

Discover the secrets of Coastal City and reveal the mystery of the Junkbot invasion. Explore each level, find every collectible, unlock new areas and dominate the leaderboard.
Meet the Gang

Choose which of the four members of the Steel Rats you want to play as and switch them up any time you want. Each character has a unique ability and weapon equipped to their custom built ride, allowing you to unleash some serious damage on the Junkbot horde.

A hardened biker hailing from Boston. Proud leader of the Steel Rats, riding his armored bike straight into the fray.

Born in Brasil, she grew up on the streets of Coastal City. A bold racer, leaving her enemies in a wake of fire.

A teenage, Japanese-American savant. Brilliant mechanic and prodigious engineer.

A long time performer of a travelling German stunt circus. A madman who likes to live (and ride) on the edge.
© 2018 by Tate Multimedia S.A. All rights reserved. The Steel Rats logo is a registered Trademark of Tate Multimedia S.A.