Spring Sale on GOG.COM blooms with fresh deals and we'd like to hear your game recommendations. That's why we teamed up with CORSAIR to reward you for them!
The rules are simple: comment on the forum or tweet on Twitter
which games you got during the sale and why do you recommend them to others
. We'll reward 3 forum users and 3 people on Twitter for the most creative and helpful entries.What are the prizes? You can
win one of six prize packs with CORSAIR NIGHTSWORD RGB gaming mouse, CORSAIR MM300 Medium mousepad, and a collection of 20 digital games released in 2020
.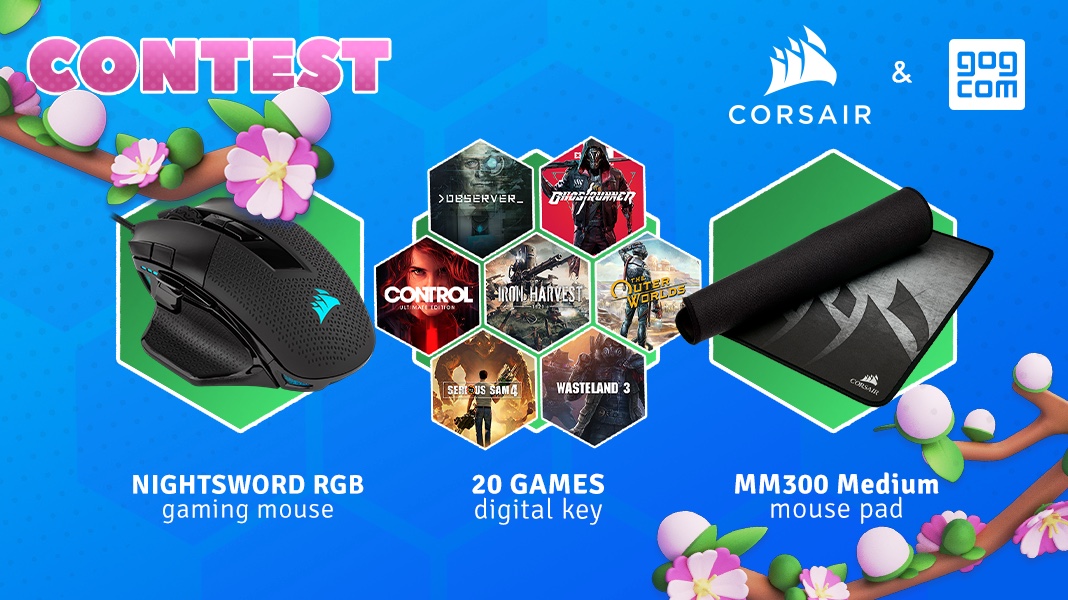 The game collection includes digital copies of Afterparty, art of rally, BPM: BULLETS PER MINUTE, Control Ultimate Edition, Destroy All Humans!, Desperados III, Disc Room, Ghostrunner, Iron Harvest, Liberated, Observer: System Redux, One Step From Eden, Pendragon, Pumpkin Jack, Serious Sam 4, The Outer Worlds, The Signifier, Wasteland 3, Windbound, and Werewolf: The Apocalypse - Heart of the Forest.Don't wait and
post your entries before April 5th, 2021, at 1 PM UTC
. We will select and contact winners within the next week. Terms and conditions apply. You can check them in the first comment on the forum.