The history of
platformers
can be traced all the way back to the early days of gaming, with some of the earliest examples released in the 80s. With their basic gameplay mechanics such as jumping and avoiding obstacles and then later evolving and diversifying, incorporating new technologies, mechanics, and storytelling techniques, the genre became a staple of gaming. Today, platformers thrive again, with both classic franchises and new titles still being released and enjoyed by players all over the world.
To celebrate that, we've prepared a special Platformers Sale containing the genre's absolute gems with discounts up to 90% off! Get ready to jump, run, swing, fight and navigate through various impeccably designed levels and obstacles, all requiring precise timing, quick reflexes, and strategy to complete.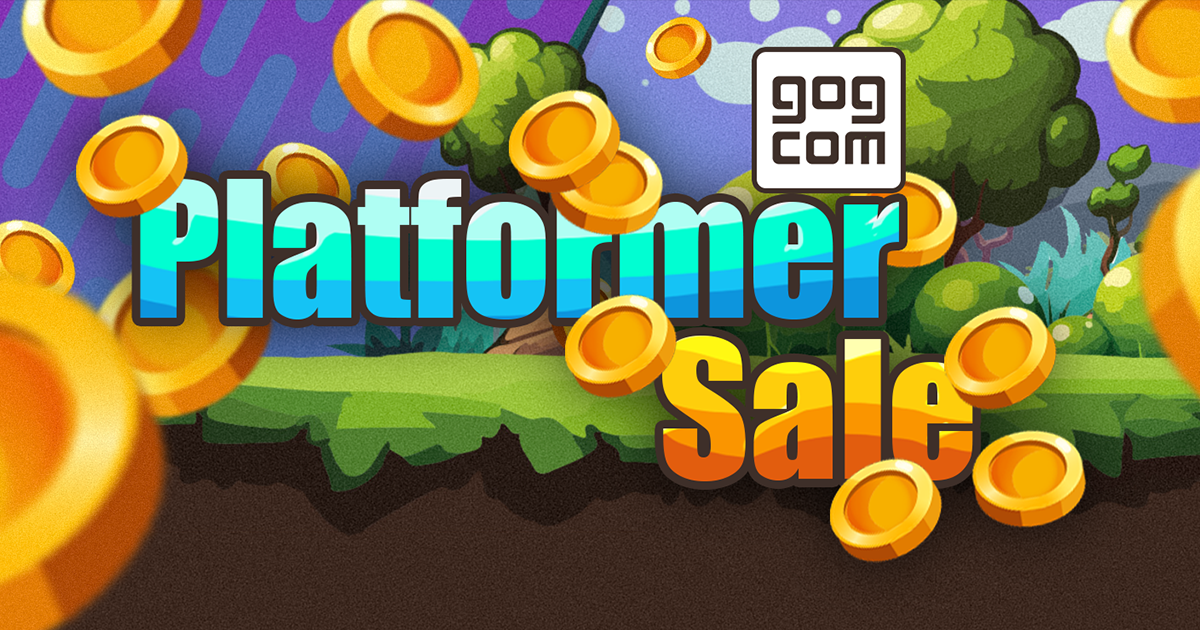 But amazing gameplay is not everything that platformers have to offer. Charming and memorable characters, imaginative environments, engaging and compelling storylines, beautiful soundtracks, secrets and puzzles – it's all there waiting for you to discover! Let's take a look at some of the examples:
HUNTDOWN (-80%)
Highly praised action shooter platformer. You play as three legendary bounty hunters – the only people who can free the city from the corrupt fist of felony. Hand painted 16-bit pixel art graphics and hand-drawn animations combined with fluid 60-FPS gameplay and an epic synthesized soundtrack, 20 levels of gritty, neon soaked, graffiti strewn 80s cityscapes to clear, 4 gangs to dismantle, plethora of weapons to choose from and action-packed arcade mode!

Owlboy (-60%)
A high-bit adventure game, where you can fly and explore a brand new world in the clouds! Pick up your friends, and bring them with you as you explore the open skies. Overcome obstacles and greater enemies, in one of the most detailed adventures of this era. It's a love letter to pixel art for a new audience, offering open-world exploration with a unique mix of flight and platforming.

Unbound: Worlds Apart (-60%)
Challenging, atmospheric and hand-drawn puzzle-platformer set in a universe where all worlds are connected by portals. You control Soli, a gifted young mage who has the power to open portals and control the unique properties of each world - such as inverse gravity, time manipulation, super strength and more. Using these newfound skills, Soli must journey across dangerous and mysterious worlds, each brimming with secrets and challenges. You must use every skill Soli has to defeat a ruthless evil that is tearing reality apart, while learning the shocking truth behind your world's collapse.

Valfaris (-75%)
After mysteriously vanishing from galactic charts, the fortress of Valfaris has suddenly reappeared in the orbit of a dying sun. Once a self-contained paradise, the grandiose citadel now plays host to an ever-growing darkness. Therion, a fearless and proud son of Valfaris, returns to his home to uncover the truth of its doomed fate and to challenge the arcane evil at its very heart. Skulls, gore and metal in space! In this combat-action platformer you will savagely reduce foes to piles of gibs with an array of brutal weaponry, explore a diverse range of tainted environments as you venture ever deeper into the dark world of Valfaris and dominate ranks of deadly enemies and bosses, from the weird to the grotesque (and some that are just grotesquely weird).

There's also a wide variety of superb classics like
Jazz Jackrabbit Collection
,
Jazz Jackrabbit 2 Collection
,
Kao the Kangaroo Trilogy
,
Rayman® Forever
,
Joe & Mac - Caveman Ninja
and many, many more both older and newer titles!
Check out all the discounted titles HERE and jump right (pun quite a bit intended) into the sea of platformers' fun! Have a good one. The sale lasts until February 13th, 11 PM UTC.