The year 2023 has been with us for some time now, and we think it's safe to say that we already started making the mistake of putting "2" and the end of the date less and less!
But that's not the greatest news regarding 2023. In fact, it's that the New Year Sale is here with more than 3200 deals up to -95%, special giveaway to celebrate that, exclusive GOG Bundles, ability to Build Your Own Bundle and curated collections to browse through! Sale lasts until January 30th, 11 PM UTC!
We want you to start this year on the highest gaming note possible and enrich your library with must-haves titles on super bargains that you may have missed until now. There's a lot to cover of what we have in store so let's cut to the chase!First of all, the
New Year Sale 2023
is absolutely packed with awesome games. Within over 3200 deals going as high as -95% you can be sure to find titles of every scale and genre which will suit every player's taste. From triple A, highly-acclaimed titans like
Cyberpunk
,
Horizon Zero Dawn™ Complete Edition
or
Middle-earth™: Shadow of Mordor™ Game of the Year Edition
, through smaller, indie masterpieces like
Disco Elysium - The Final Cut
,
Cult of the Lamb
,
Return to Monkey Island
, to outstanding classics like
The Wheel of Time
,
Diablo + Hellfire
or
Mortal Kombat Trilogy
. Of course that's not even the tip of the discounts' iceberg, so make sure to check all of them out
HERE
.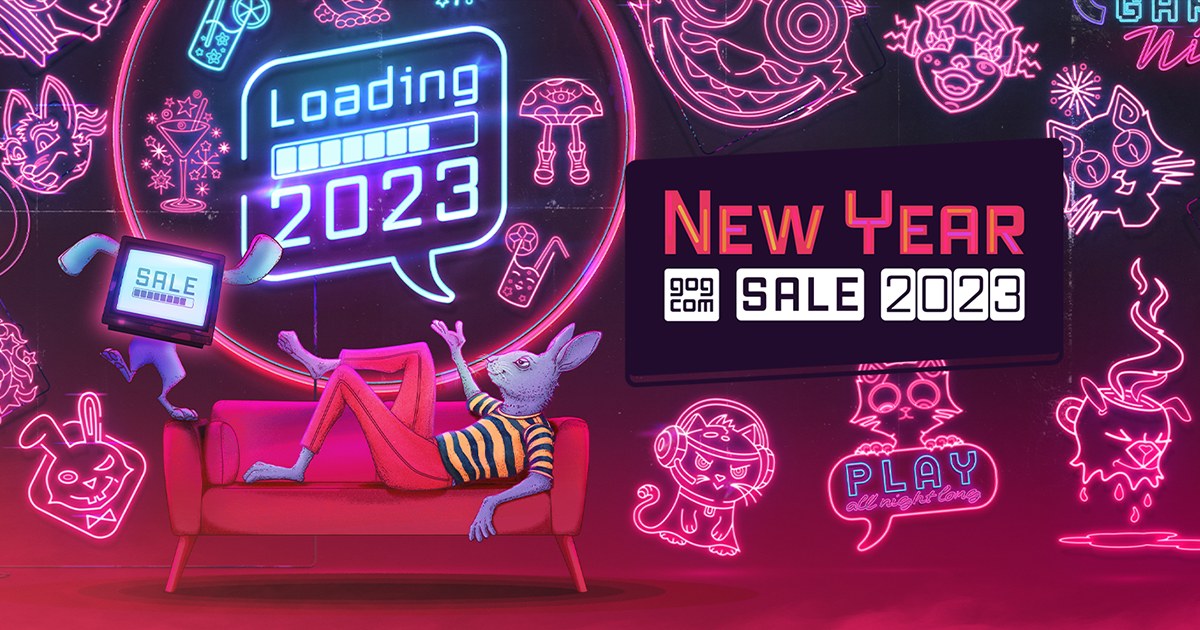 Next on the menu are exclusive
GOG Bundles!
We've prepared two of them and they will be only available for the duration of the
New Year Sale
. What exactly are those Bundles? Well, each of them contain 3 awesome, thematic games with an extra joint discount allowing you to snatch them all on a super cheap price. There they are:
GOG Adventure & Puzzle Bundle – sum discount of -87%!
For every enthusiast of exploration, experiencing super cool adventures and working their brains through solving all kinds of puzzles! It contains
Armikrog
– unique stop motion clay animated point and click adventure game from the creators of
Neverhood
,
The Silent Age
– post-apocalyptic, story rich title about a simple janitor tasked with saving humanity from extinction, and
Deadlight: Director's Cut
– action puzzle platformer exploring a zombie outbreak that eradicated all hope of returning life back to normal. Be sure to grab it quickly as this Bundle has a number of limited copies!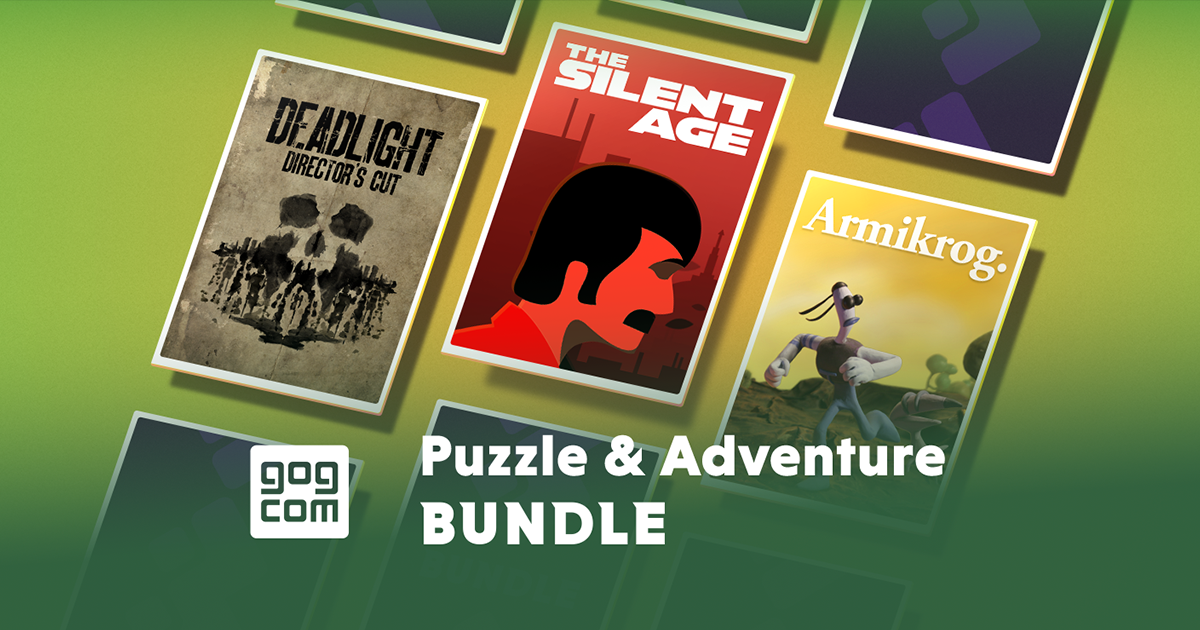 GOG Collection - Shooter Pack – sum discount of -31%!
Blast them, gun them down, shoot them, you will do plenty of that with those incredible, classic shooting games! This bundle contains
Freedom Fighters
– an intense third-person action game set in an alternate history New York during the invasion of a foreign superpower,
Shadow Ops: Red Mercury
– where you race against time and terrorism as a member of the elite counter terrorist team, and
Line of Sight: Vietnam
– historical FPS letting you jump into the skin of an elite marksman in Vietnam.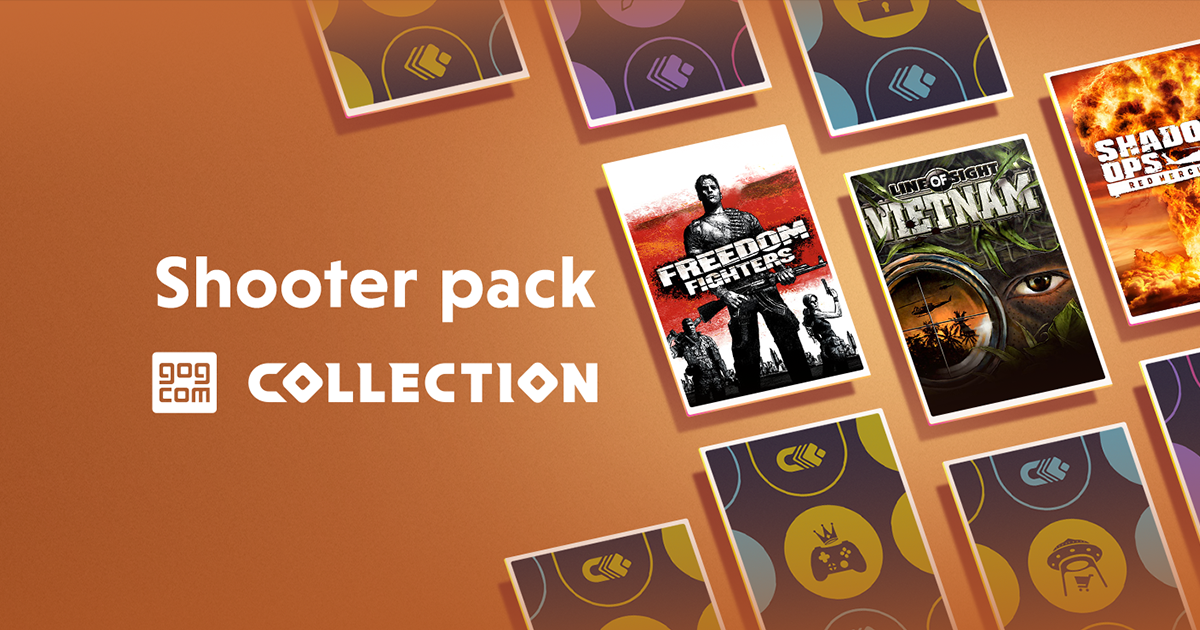 Build Your Own Bundle
– you love them and we love them too! In this one you can expand your gaming library with
Deluxe Editions
of already incredible games. They are stacked with additional in-game content, art books, original soundtracks and many more cool things, all waiting for you to discover.
Frostpunk: Game of the Year Edition
,
Pathfinder: Wrath of the Righteous - Mythic Edition
,
Neverwinter Nights: Enhanced Edition Digital Deluxe Edition
,
System Shock: Enhanced Edition
,
Thymesia - Digital Deluxe Edition
– and those are just a few examples! How does it work? Very simple,
the more titles you own or add to your Bundle, the bigger discount you get!

And to have an awesome start to the
New Year Sale
we've also prepared a
giveaway of Haven Park
, waiting for you to claim for the next 72 hours (until January 23rd, 2 PM UTC)!
Haven Park
is an excellent and beautiful indie exploration title, perfect for ultimate relaxation. You are Flint, who is doing his very best to keep his grandma's park up and running and make it a place for the campers to enjoy. You'll explore a tiny and peaceful open world and expand cozy campsites at your own pace. Learn the camper's wishes and build whatever their hearts desire to attract even more quirky characters and look forward to whimsical conversations and quests!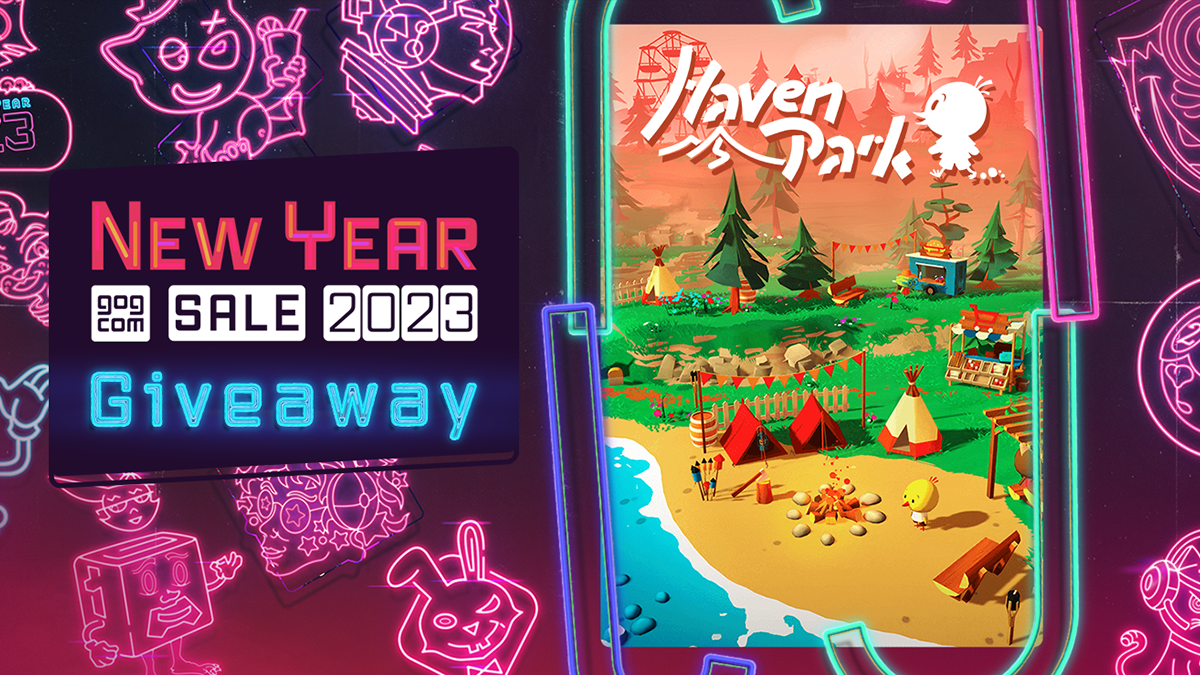 We would also like to invite you to join one of our New Year Sale streams on our
Twitch Channel
. This Sunday, on January 22nd, 6 PM UTC, DarkSaber2k will play
Sunless Skies: Sovereign Edition
– a gothic horror roleplay game with a focus on exploration and exquisite storytelling. See you in the chat!
There's more cool things to come during the New Year Sale so keep an eye out on everything that will be happening! But for now, let's make the start of 2023 count – grab some awesome games and jump right into the fun.