Fifteen years ago, the ruler of the Giselian Empire was deposed in a coup d'etat. The current ruler, Valon, imposes heavy taxes on the people, but the imperial army is strong and the nation is secure. The people suffer from the steep taxes, but very few dare speak out.
Lietta Fane is a girl who works as an adventurer in the Giselian Empire. She was raised by her swordmaster Negel for as long as she can remember. She never knew her parents. In addition to her adventurer work, she's also searching for the person who killed Negel.
One day she receives a request from the guild to escort a nobleman. On the way to their destination, she is attacked, and must now confront her destiny...

Take off for adventure through the Giselian Empire while uncovering the truth behind Negel's murder in this timeless turn-based RPG. Face off against a diverse set of enemies and bosses, discover and gain a wide variety of loot, and level up to overpower your foes!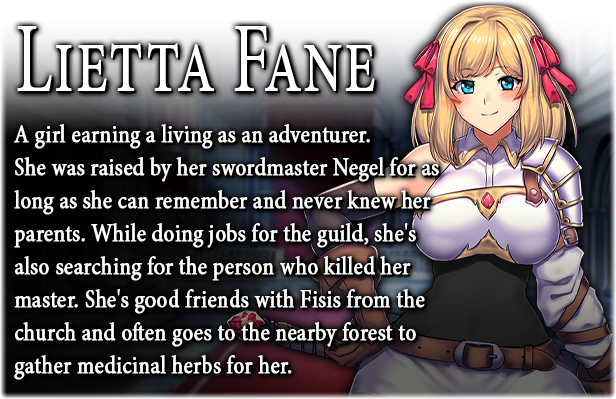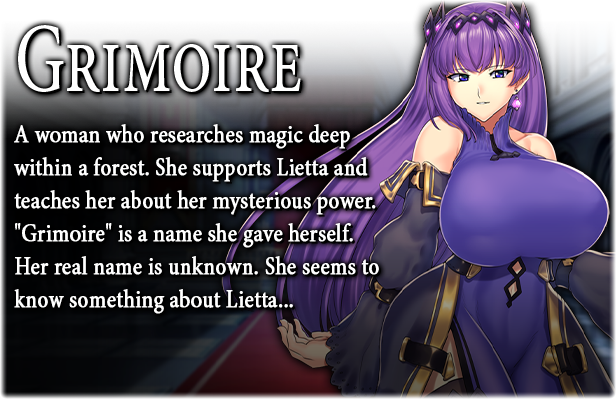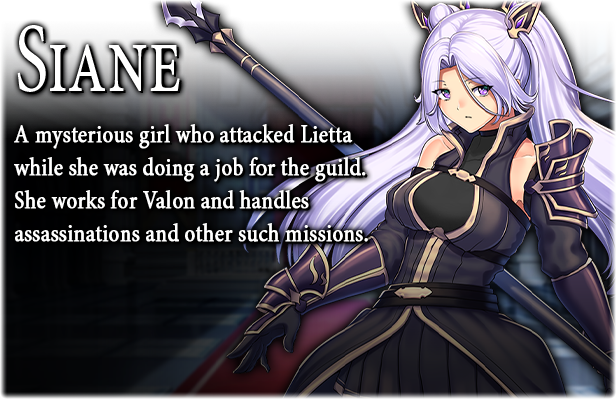 This Game may contain content not appropriate for all ages or may not be appropriate for viewing at work.
Buying this game on GOG you will receive a censored version of the game. For more information about the game's content, please visit the publisher's website: Kagura Games

© Kagura Games and Syun-kan Flowlighter, All Rights Reserved.