Want to become a king, detective, or maybe a supernatural seeker? Sierra On-Line games gave players the opportunity to become all of those things and more. Founded in 1979 by Roberta and Ken Williams, the company created the adventure game genre as we know it today.
Mythical past
We've already written an article about the beginnings of Sierra and Roberta and Ken Williams, the couple behind the company. That's why we'll keep this section of the story brief. The origins of Sierra On-Line are basically the definition of the American Dream. The Williams couple took it from a small company to a multimillion-dollar enterprise.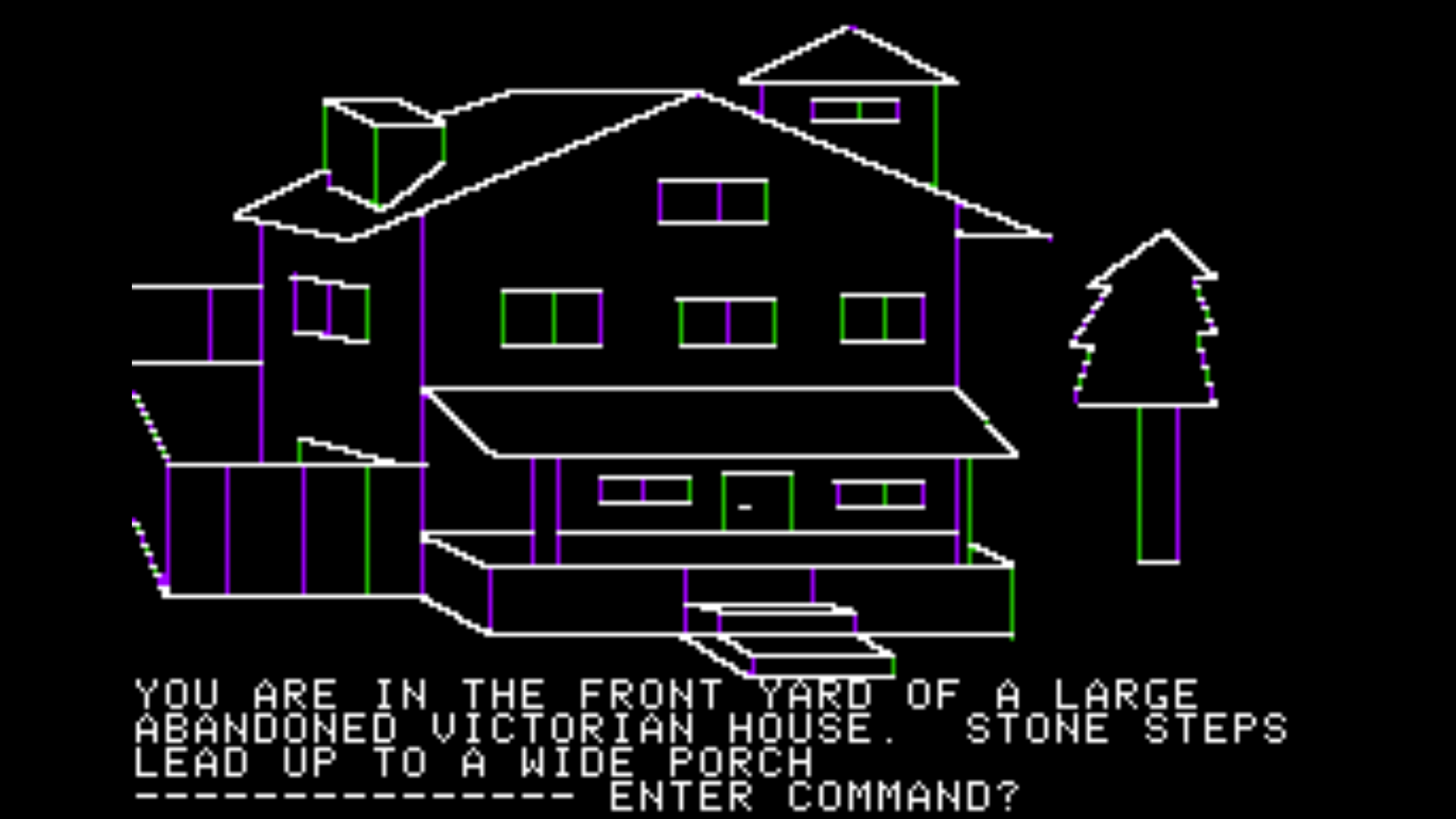 It all started in 1979 with a text-based adventure game called Colossal Cave that Ken Williams brought to his home in Simi Valley, California. The game captivated his wife, Roberta, and inspired her to create an adventure game of her own. The title had a plot and art style inspired by Agatha Christie's novels. Called Mystery House, the Williams family created the entire game from scratch. Thankfully it was a hit (with 15,000 copies sold) and it prodded them to get into the video game business full-time.
Their first company was called On-Line Systems. The name Sierra On-Line came in 1982 when Williams' moved their enterprise to Oakhurst. It was located in the shadows of the majestic Sierra Nevada mountains (their outline can be seen in the company's famous logo). It was in Oakhurst where some of the most famous adventure games in history were devised. Their success enabled the company to survive the devastating crash of the video game market in 1983.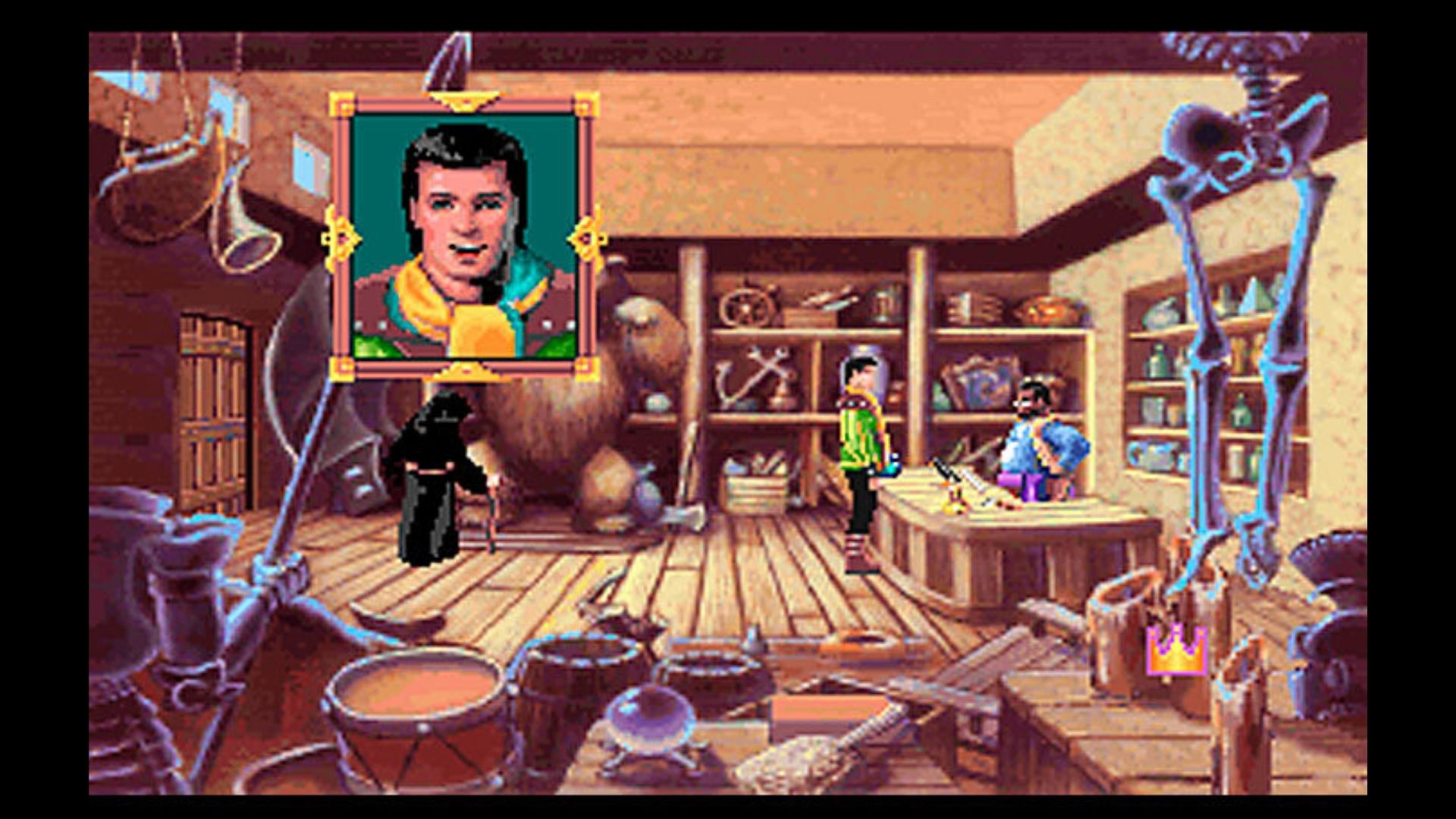 For kingdom and glory
The King's Quest series, a brainchild of Roberta Williams, is the perfect example of how Sierra On-Line games made the adventure genre matter. For starters, it had a compelling story. Throughout the series, we watched the perils of the Kingdom of Daventry. Its royal family struggled not only for their kingdom's survival but also for the safety of other family members. And the word "struggle" is extremely applicable here, the series remains notorious for its high difficulty level.
That's not all. While playing the series, you can really feel that Roberta Williams has a soft spot for her characters. King Graham and Prince Alexander (from parts 1-3) are great examples. Their decisions really help make the world around them a better place. The same goes for Princess Rosella and Queen Valanice of the later titles, really well-written female protagonists.
The King's Quest series is also a perfect example of the technological advancements that occurred in the adventure games genre. The series started from crude 2D graphics in 1984 only to transform into 3D featured in King's Quest VIII: Mask of Eternity 14 years later.
Spreading the love for adventure games
Sierra's successes can also be attributed to Roberta and Ken Williams' ability to see the potential in other creators. Al Lowe, Jane Jensen, and James Walls – do these names sound familiar? Yet, they are only a few examples of creators who started their careers with this company.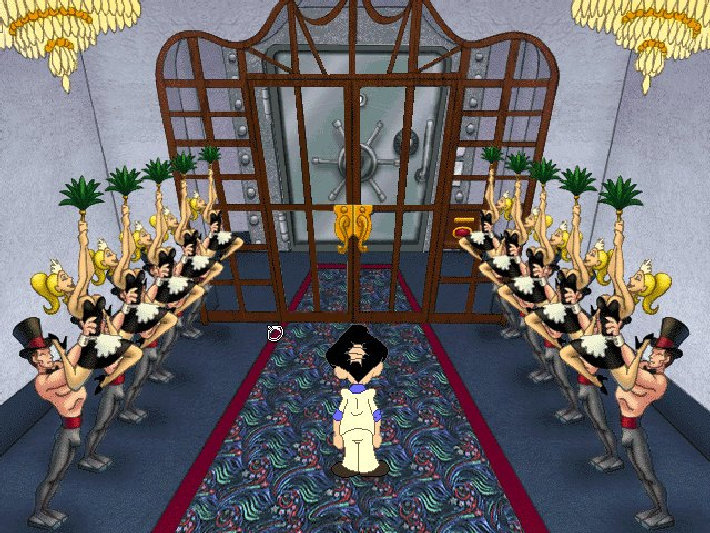 Leisure Suit Larry
Let's start with Al Lowe, a musician and comedy writer who jokingly calls himself "the world's oldest game designer". He started working with Sierra in 1983 and went on to become a programmer on titles like King's Quest III. He is, of course, best known for his Leisure Suit Larry series. These games gained fame both for being scandalous with their blend of soft erotica and disarmingly funny content. The story of inept seducer Larry Laffer spawned many sequels. Yet, the seventh part of the series, 1996's Leisure Suit Larry: Love for Sail!, is arguably the most hilarious of them all.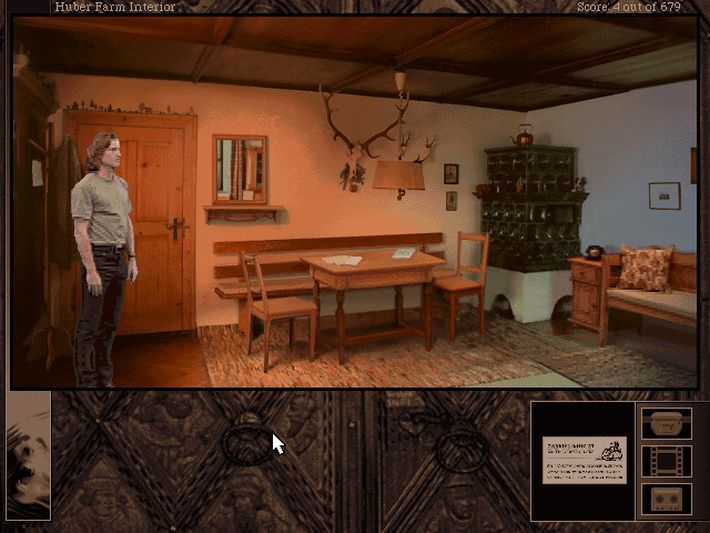 Gabriel Knight
Another famous Sierra-related creator is Jane Jensen. She worked with Roberta Williams on the story for King's Quest VI in 1992. After that, she went on to create her own adventure game series. Gabriel Knight: Sins of the Fathers from 1993 was a horror suspense game set in New Orleans where the dark history of a voodoo cult mixes with a modern-day crime. The game spawned two sequels, with the second part dealing with werewolf legends and the third game exploring vampiric tales. Jensen is also a best-selling writer, her book titled Dante's Equation was even nominated for the Philip K. Dick Award, which celebrates works of science fiction.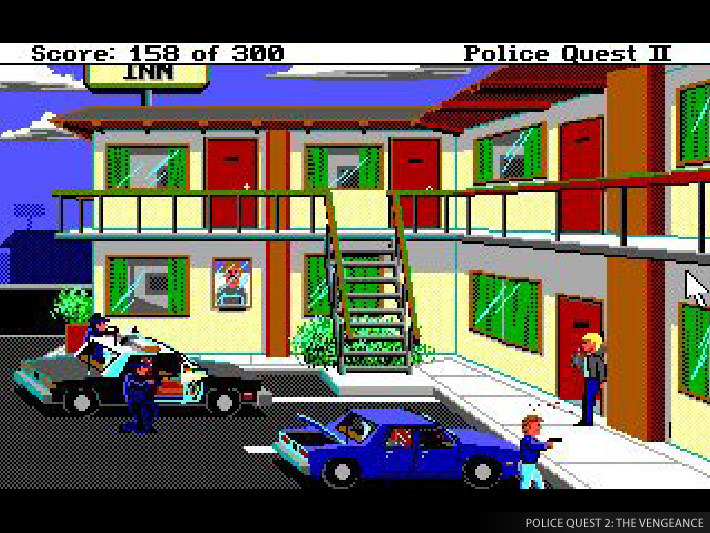 Police Quest
Jim Walls was a retired police officer recovering from a shooting incident when he met Ken Williams and started to work for Sierra On-Line in the mid-1980s. His game from 1987, titled Police Quest: In Pursuit of the Death Angel, brilliantly brought together the adventure game genre with elements from crime dramas and police simulations. Its main character, policeman Sonny Bonds, reappeared in additional Police Quest games which evolved into a multi-game franchise along with a spin-off SWAT series. After ending his adventure with Sierra On-Line games, James Walls went on to work with Westwood Studios. You can even hear his voice in the Blade Runner game from 1997.
The late Sierra ON-Line games
After a decade of success in the video game industry, Sierra On-Line entered the 1990s with many ambitious plans. For example, Roberta Williams embraced the idea of making adventure games with real-life actors. This led Sierra to produce two highly controversial horror games – Phantasmagoria and Phantasmagoria: A Puzzle of Flesh. Although both titles were very popular and highly discussed in the media, they also marked a rather dark turn in Sierra's gaming portfolio.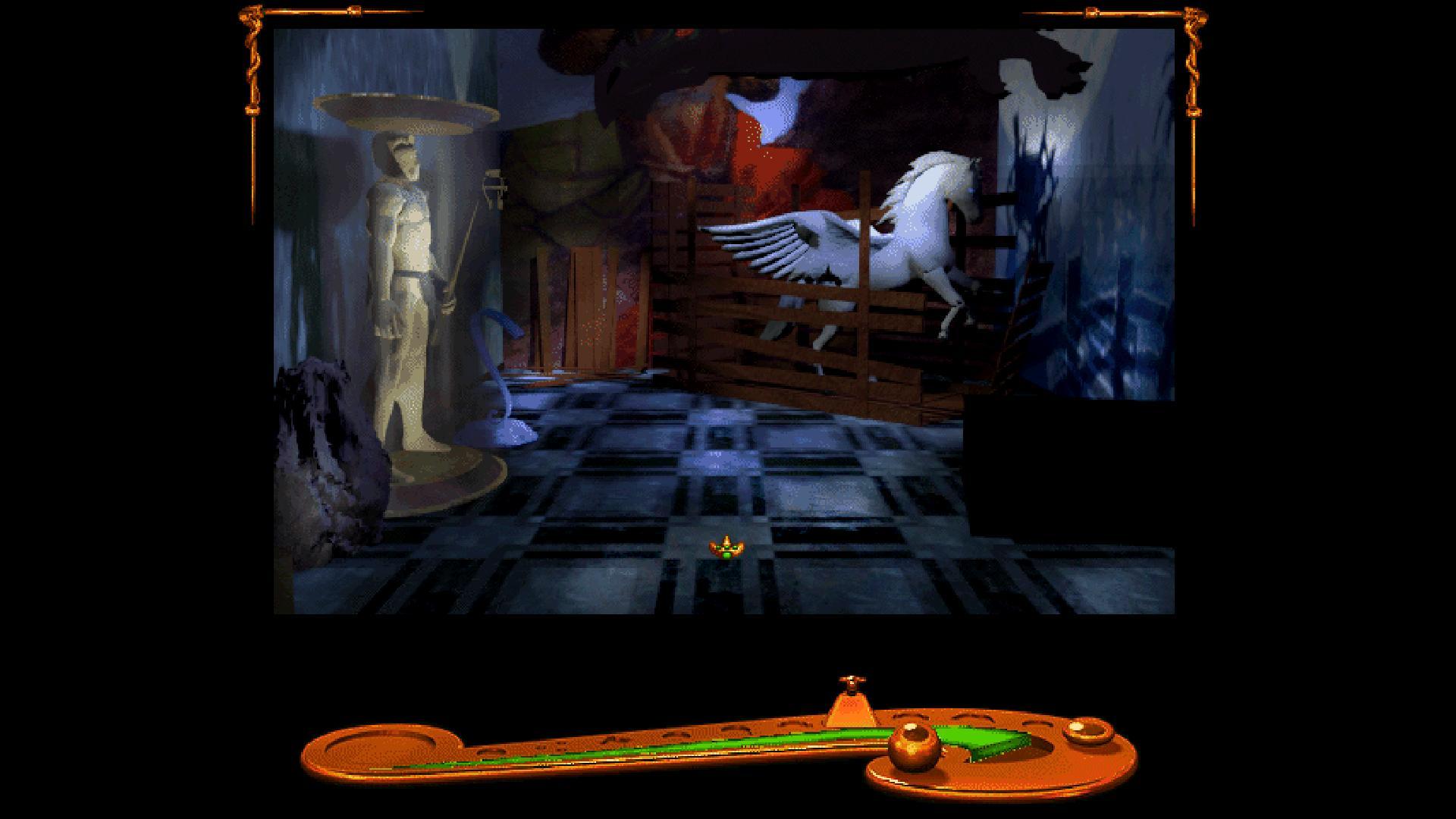 The spooky first-person adventure game Shivers (1995) was one of the titles that showed that Sierra's creators had matured and were pursuing more edgy topics. Even King's Quest VIII: Mask of Eternity (released in 1998) seemed gloomy and differed quite a bit from its predecessors. All in all, the game market in the second part of the 1990s changed very much. The growing popularity of action and RPG titles rendered the future of classic adventure games uncertain.
This only solidified Ken and Roberta Williams' decision to slowly aim for early retirement. After their departure in 1999, Sierra changed irreversibly. Although it still managed to make hits like Homeworld 2, it was evident the times of the company's greatness are a thing of the past. Sierra Entertainment officially closed in 2008.
A shining legacy
Even so, its legacy still lives on. That legacy of amazing games and devoted fans led Activision to revive the Sierra label in 2014. Thanks to this decision, the re-release of many classic Sierra On-Line games became possible. Now you can enjoy them on your modern computers.
Want to learn more about the beginnings of the video game industry? Read our articles about the Myst series and pop-culturally influential games.